Salesforce to snap up Tableau for $15.7bn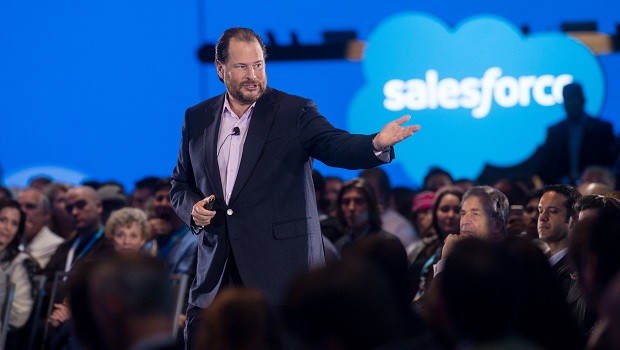 Salesforce on Monday entered an agreement to acquire Tableau Software in an all-stock transaction worth approximately $15.7bn, based on the trailing 3-day volume weighted average price of Salesforce's shares as of June 7, 2019.
The San Francisco-based software company said it would give class A and B stockholders of Tableau 1.103 Salesforce shares, worth $177.88 each based on Salesforce's closing share price on Friday.
Salesforce said the addition of analytics platform Tableau affords the company a greater role in driving digital transformation, increasing its ability to manage the data, information and analytics of its blue-chip customers and increasing its full-year revenue by between $350m to $400m in 2020.
The New York-listed company added that the acquisition created an "incredible opportunity" for the company with IDC projecting that worldwide spending on technologies and services to enable digital transformation will reach $1.8trn in 2022.
Marc Benioff, chairman and co-chief executive of Salesforce, said: "We are bringing together the world's #1 CRM with the #1 analytics platform. Tableau helps people see and understand data, and Salesforce helps people engage and understand customers. It's truly the best of both worlds for our customers--bringing together two critical platforms that every customer needs to understand their world. I'm thrilled to welcome Adam and his team to Salesforce."
Tableau's 86,000 clients currently include Charles Schwab, Verizon, Schneider Electric, Southwest and Netflix.
Adam Selipsky, president and chief executive of Tableau, said: "Joining forces with Salesforce will enhance our ability to help people everywhere see and understand data. As part of the world's #1 CRM company, Tableau's intuitive and powerful analytics will enable millions more people to discover actionable insights across their entire organizations. I'm delighted that our companies share very similar cultures and a relentless focus on customer success."
Salesforce's shares were up 1.23% at $161.27, while Tableau's shares were up 6.93% at $125.21 at 1304 BST.