Interserve's support services arm attracts Mitie, Serco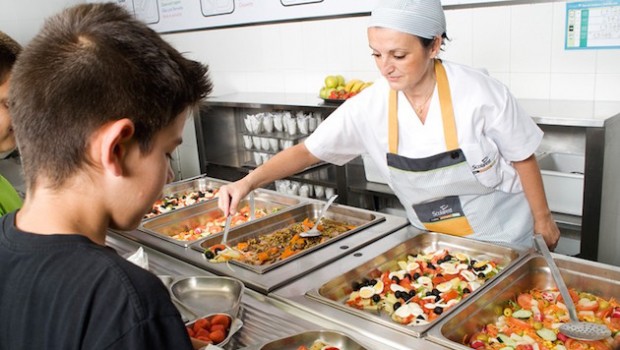 Mitie and Serco are among interested suitors for a single part of Interserve, after their fellow oursourcer called in the administrators on Friday.
Mitie has approached administrator EY about buying Interserve's support services arm, Sky News reported, a UK focused business that made a £58.6m adjust profit in 2018. Serco and food service giant Sodexo also reportedly have an eye on a business that has contracts that include supplying dinners to schools around the UK.
On Friday, Interserve's plan to swap its debt for new shares was blocked by US hedge fund Coltrane, sending the company to the wall.
As a result, administrators sold the entire business and its assets to the company's lenders, including HSBC, Royal Bank of Scotland, Cerberus and Emerald Investment Partners, which in return wiped out £480m of debt.
"The businesses are saved and their balance sheets have been restructured," chairman Glyn Barker told The Times.
"When we open the doors for business on Monday, they will all be intact, with some of the strongest balance sheets in the sector."
The biggest obstacle for Mitie, Sky reported, is the price, as the new owners want a price close to six times earnings, or near £300m. Mitie, which is not without its own debts, might have to sell its landscaping business in order to afford this price.
Selling the support services arm would leave Interserve focused on construction and equipment hire, which a source close to the company told The Times, are less attractive assets.
Lazards are advising the new owners and have not yet launched a formal sale process for any of the operations.
Broker Peel Hunt's Christopher Bamberry noted that Mitie had £187m net debt last September, or around 1.7 earnings before interest, tax, depreciation and amortisation, but taking account of average net debt and off-balance sheet financing, net debt was £418m, or 3.7 times EBITDA.
Bamberry's colleague Andrew Shepherd-Barron noted that developments at Interserve "throw into question" Renewi's ability to deliver Interserve's Derby waste plant, which Renewi is due to operate.
"Interserve has stated that the plant could be commissioned imminently, albeit this seems ambitious given its state today, but if it can be, or if it is delayed only slightly, Renewi would be barely affected. Worst case, if the plant is abandoned (which the Local Authorities do not want) Renewi might have to take a balance sheet non-cash provision against its investment that we estimate at c£40m, which would have only a minimal cash impact. It would also lose any value of the operating contract, but which has not been given any accrued value in the accounts."
Interserve provides facilities management services to four operational PPP project companies in which HICL has invested, representing less than 2% of Portfolio Value at 30 September 2018. The Company expects that Interserve entering into administration will have an impact of less than 0.25% on the Company's most recently reported NAV (as at 30 September 2018).