Illumina to take back control of Grail in $8bn deal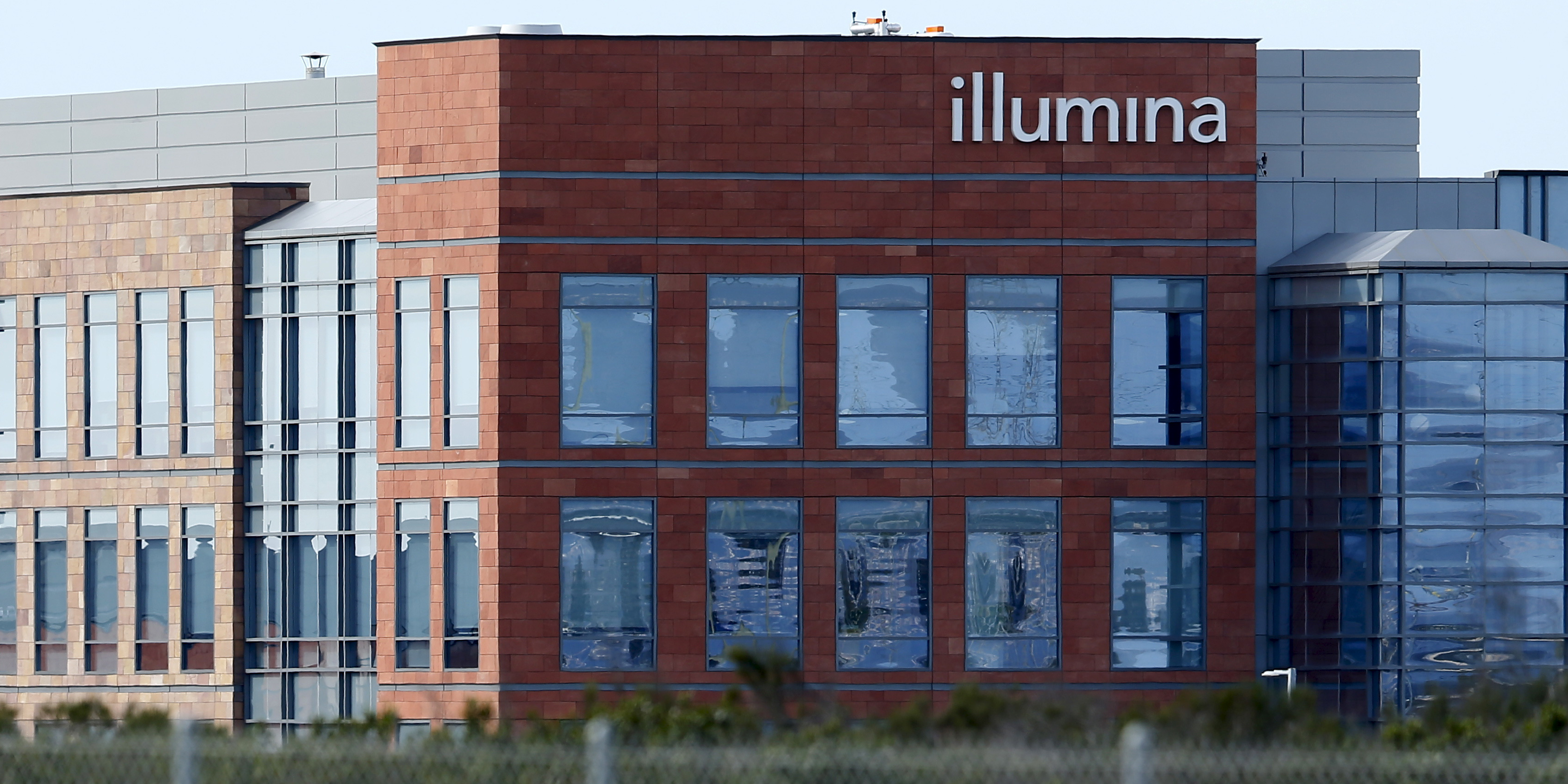 US healthcare firm Illumina is to take full control of blood test specialist Grail in a $8bn cash and stock deal, it was announced on Monday.
Ilumina – which makes machines used to sequence genes – will pay $3.5bn cash and $4.5bn in stock for the part of Grail that it does not already own.
Menlo Park-based Grail, which is developing an early-detection blood test for cancer, was founded by Illumina in 2016 after it discovered signs of cancers in maternal blood samples. It spun the business out but retains a 14.5% stake.
Under the terms of the deal, non-Illumina stockholders will receive around $3.1bn in cash, which will be funded using balance sheet cash and up to $1bn raised via either a debt or equity issuance.
They will also receive rights entitling them to future payments representing a pro-rata proportion of certain Grail-related revenues each year for a 12-year period.
Illumina said the deal would accelerate the commercialisation and adoption of multi-cancer screening tests, as well as delivering "significant" new growth opportunities.
"Over the last four years, Grail's talented team has made exceptional progress in developing the technology and clinical data required the Galleri multi-cancer screening test," said Francis deSouza, president and chief executive of Illumina.
"Galleri is among the most promising new tools in the fight against cancer, and we are thrilled to welcome Grail back to Illumina to help transform cancer care using genomics and our next generation sequencing (NGS) platform."
The NGS oncology testing total addressable maker is predicted to reach $75bn by 2035, according to Illumina.
Hans Bishop, chief executive of Grail, said: "We believe multi-cancer early detection technology could address a tremendous unmet need. Combining forces with Illumina enables broader and faster adoption of Grail's innovative, multi-cancer early detection blood test."
Galleri is expected to launch commercially in 2021, and will be followed with more blood-based tests for cancer diagnosis, the firms said.
Shares Illumina, which are listed on Nasdaq, were 3% lower in pre-market trading following the announcement.