Zuma steps down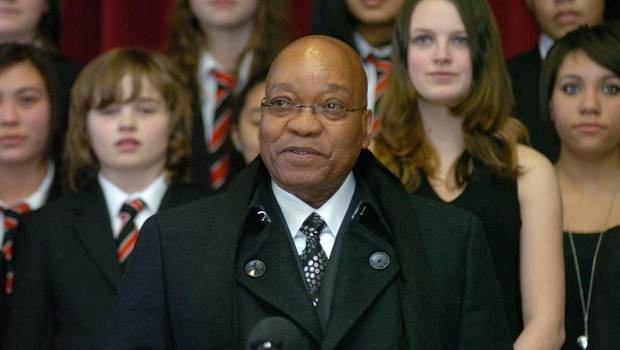 Jacob Zuma has announced his decision to step down as South Africa's president after his party reportedly threatened him with a no-confidence vote for as soon as Thursday.
In an immediate reaction, as of 2125 GMT the US dollar was retreating by 2.06% to 11.7186 against the South African rand and trading just above a 52-week low.
In a televised address, Zuma reportedly said: "No life should be lost in my name and also the ANC should never be divided in my name. I have therefore come to the decision to resign as president of the republic with immediate effect.
"Even though I disagree with the decision of the leadership of my organisation, I have always been a disciplined member of the ANC.
"As I leave I will continue to serve the people of South Africa as well as the ANC, the organisation I have served... all of my life."
The news marked an ignominious end to Zuma's nine years in power, in the wake of a spate of corruption allegations even as the African continent's main economy struggled in the face of low growth, despite very high budget deficits.
That had led various credit rating agencies to lower their ratings on the country's long-term sovereign debt, with a fall into 'junk' status now a real possibility.
In November, Standard&Poor's forecast the country's gross domestic product would grow by 1.0% in 2018 followed by an expansion of 1.7% in the following year.
That was despite a general government deficit that was pegged at 4.4% of GDP for the financial year ending in March 2018, a currency that had nearly halved in value against the greenback over the previous five years and consumer price inflation running at roughly 5%.
In parallel, S&P had projected that public sector debt would climb to 71% of GDP in 2017, with non-residents holding a significant 42% slice of central government debt - although thankfully the majority of that debt was denominated in rand.
Perhaps most worrying, the official rate of unemployment was running at about 28%, up from 25% three years before.
Earlier on Wednesday, economists at Citi had said: "History suggests that austerity isn't always the answer to fiscal consolidation and/or high debt levels, but we show that austerity is a necessity when foreign bond ownership is high. Austerity is now an unfortunate reality for South Africa.
"And while it is unfortunate that it weighs on the growth outlook, bondholders must be appeased, in our view. It's a tricky balancing act however [...]."