WTI futures slip after "overwhelmingly bearish" DoE inventory report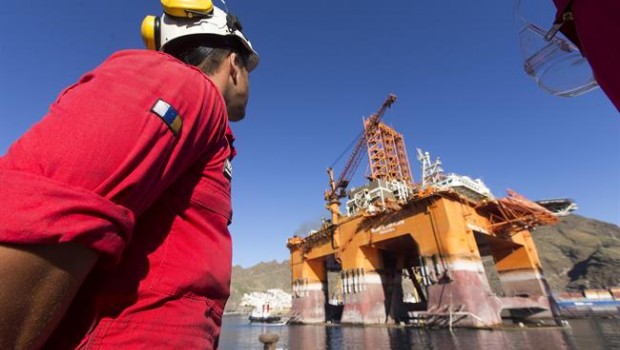 US oil inventories bulged last week as domestic output jumped by more than had been expected and exports slipped.
According to the Energy Information Administration, the US Department of Energy's statistical arm, commercial crude oil inventories in the States increased by 5.8m barrels per day over the week ending on 2 November to reach 431.8m barrels.
That was alongside a 1.9m barrel build in gasoline stockpiles, which put them roughly 8% above their five-year average for that time of year, although those of distillate fuels shrank by 3.5m and were running around 6% beneath their five-year average.
Domestic oil output meanwhile was higher by 400,000 b/d at 11.6m b/d while net imports increased by 275,000 b/d to 5.134m.
The rate of refinery use hit 90.0%.
The day before, in its short-term energy outlook, the EIA said it expected spot Brent to average $72 a barrel in 2019, with US crude oil output expected to extend its record run, rising from an average level of 10.9m b/d in 2018 to 12.1m b/d in 2019.
Commenting on Wednesday's inventory data, Capital Economics's Caroline Bain noted how the "unexpectedly large" increase in US oil production had brought the weekly data more into line with the figures published the day before in the DoE's Short-Term Energy Outlook.
She also pointed to the decrease in the implied consumption of distillates and gasoline, notwithstanding the drop in distillate stocks, labelling the overall report as "overwhelmingly bearish".
As of 1600 GMT, front month West Texas Intermediate was down by 1.253% at $61.56 a barrel, while similarly-dated Brent crude was down by 0.642% at $71.67 a barrel on the ICE.