World Bank warns trade tensions could lead to new global financial crisis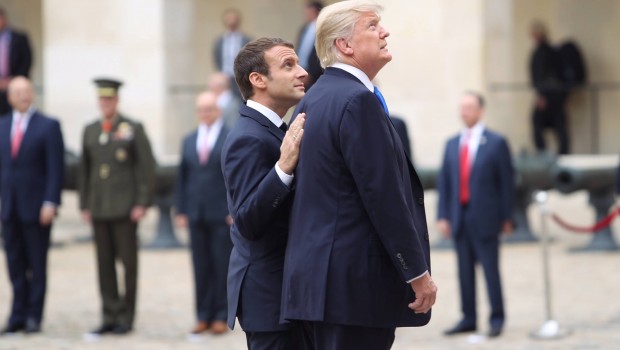 The World Bank has warned that the possibility of policy shocks from major economies and trade tensions such as the escalating tariffs between the US and its trading partners could lead to financial market disruptions and potentially to a large scale financial crisis.
The rise in uncertainty around global growth projections thanks to shifting monetary policy expectations in major advanced economies, the tightening of global financing conditions, growing protectionism and disorderly exchange rate movements could cause rising debt and stability risks, the Washington-based organisation said in its most recent global economic prospects report.
The effect of the financial crisis would be expected worldwide, but developing countries would suffer the worst impact, the report said, as the tightening of global financing conditions and strange exchange movements would leave the indebted developing economies particularly vulnerable.
If import tariffs worldwide rise to the maximum levels permitted by the World Trade Organisation it was suggested that this could trigger a decline in global trade amounting to 9%. This would have the same impact as the 2008 financial crisis but if countries were to apply tariffs over WTO rules, the impact would be unprecedented.
Franziska Ohnsorge, the lead author of the bank's report, said: "The threat of trade protectionism is a real risk. Anything that puts sand in the wheels of global trade is a risk to global growth."
According to the study, after reaching 3.1% in 2018, global growth is projected to moderate in 2019-20, edging down to 2.9%.
"If it can be sustained, the robust economic growth that we have seen this year could help lift millions out of poverty, particularly in the fast-growing economies of South Asia," World Bank Group President Jim Yong Kim said.
"But growth alone won't be enough to address pockets of extreme poverty in other parts of the world. Policymakers need to focus on ways to support growth over the longer run—by boosting productivity and labor force participation—in order to accelerate progress toward ending poverty and boosting shared prosperity," he added.