WHO warns of potential 'catastrophic moral failure' in vaccine rollouts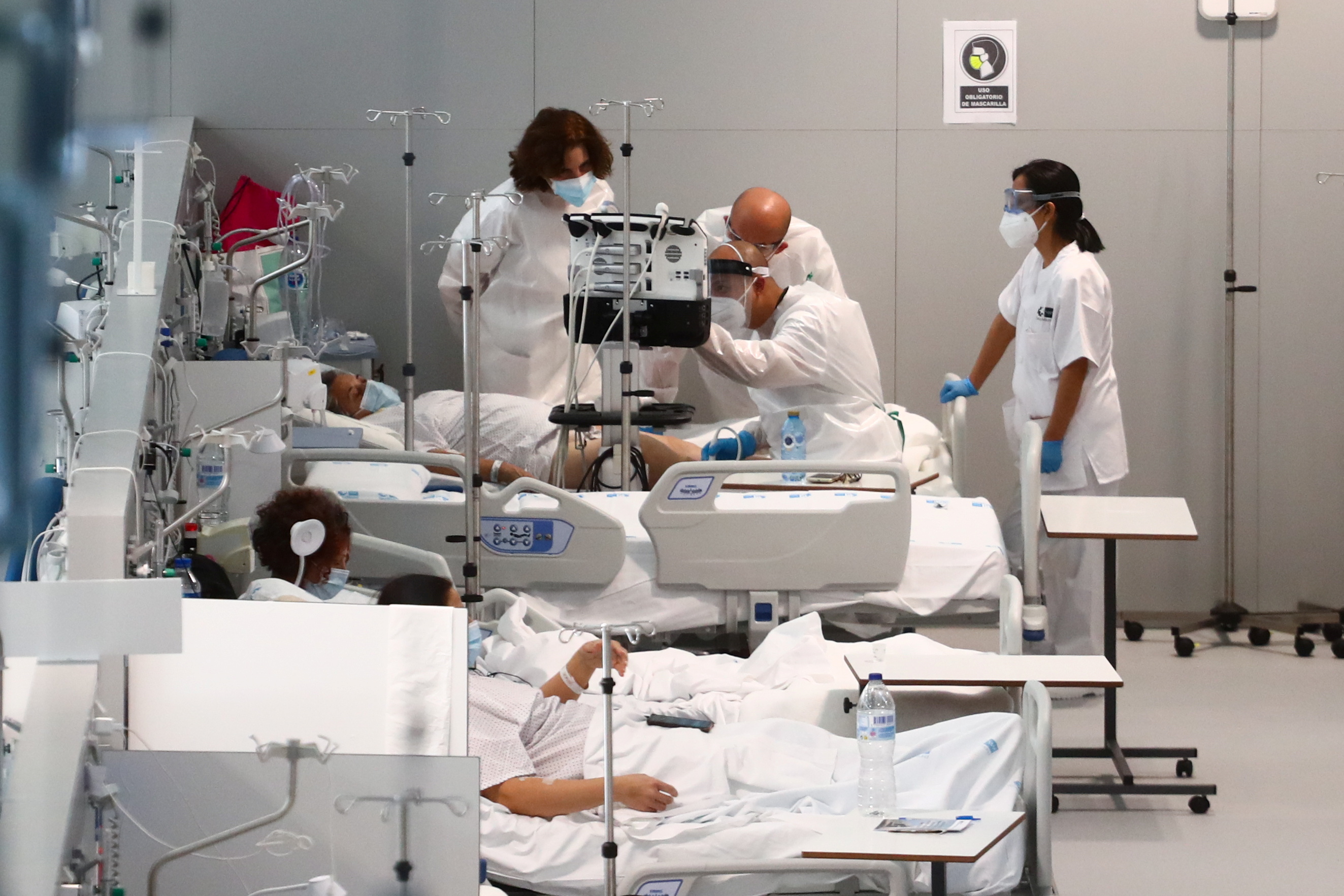 The head of the World Health Organisation called for what he said would be a more equitable distribution of Covid-19 vaccines globally, warning that it was more important than ever given the appearance of new strains of the novel coronavirus.
WHO Director General, General Tedros Adhanom Ghebreyesus, warned of an otherwise potential "catastrophic moral failure" in the making.
Such a failure could easily become "another brick in the wall for inequality between the world's haves and have-nots, " said Ghebreyesus, who had been heavily criticised for the WHO's poor monitoring of the pandemic during its initial stages in China.
However, given the urgency - now heightened due to the appearance of new Covid-19 strains - of securing enough supplies of effective vaccines, many countries had indeed apparently secured more supplies than they might end up needing.
To take note of, until recently it was not known which vaccines actually might work, hence the apparent duplication of orders.
But the WHO head went even further, calling on what he termed "wealthy" countries to share their excess doses with COVAX, the global vaccine initiative, once their own health workers and older populations had been inoculated.
COVAX was aiming to deliver 2bn vaccine doses to all countries - but in practice mainly to lower and medium income ones - by the end of 2021.
In mid-December, Covax said that it had secured sufficient doses after inking supply agreements with AstraZeneca and Johnson&Johnson.
That, the alliance had said at the time, should suffice to protect healthcare and social workers in participating countries in the first half of 2021 if the vaccines were approved.
Approval by the US regulator of Johnson&Johnson's vaccine candidate , which some reports said was expected to be around 80% effective, could come in February or March.
Covax was also planning to deliver at least 1.3bn doses to 92 low-to-middle income countries at some point in 2021, although at the time the implications of the new strains were not yet known.
US-based Moderna meanwhile was targeting production of at least 600m doses in 2021, but aiming for 1bn.
Ghebreyesus reportedly added: "It's not right that younger, healthier adults in rich countries are vaccinated before health workers and older people in poorer countries."
While absolutely correct, there nevertheless also remained formidable logistical challenges to overcome in attempting a global vaccination programme at speed, not to mention in attempting to accelerate timetables as was now occurring.
Whether the WHO head was also referring to some of the larger middle-income countries which were also in the process of rolling out their own national vaccine programmes or developing their own variants was not clear either.
In any case, some drug groups, including Pfizer and BioNTech, the makers of one of the most effective vaccines, were already in the process of ramping up production even further.
The two companies announced in early January that they would boost production of their vaccine by roughly half in 2021 to reach 2bn doses.
On 15 January, the WHO's International Health Regulations Committee had also called for accelerating so-called 'technology transfers' which it seemed to believe were needed in order to speed up the production and deployment of Covid-19 vaccines and ancillary supplies, although it did not specify which technologies it was referring to.
It also argued against the introduction of proofs of vaccination or immunity for international travel, arguing that "critical unknowns" remained about vaccines' efficacy and their limited supply.