UK MPs, regulators urge govt to 'get a grip' of ATM closures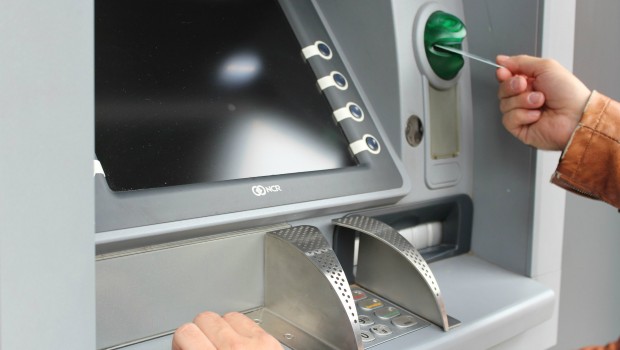 The government and regulators were on Tuesday told to "get a grip" of consumers' ability to access their cash as a wave of ATM closures hit the UK.
In an evidence session to parliament's Treasury committee, the chair of the Payment Systems Regulator (PSR) said the system of cash provision needed an overhaul.
Charles Randell told the cross-party group there was a need to guarantee access to free-to-use ATMs, but with changes to the way people were using cash and contactless payments affecting the economics of the cash distribution industry, "we need to have a debate this year about whether access to cash should be a universal service, rather than a commercial one".
Around 3,000, or 5%, of cash machines vanished from UK streets in the last six months of 2018, the consumer rights organisation Which? said on Tuesday. Of the total number 1,500 were free-to-use.
Which? also called for a regulator to protect access to cash after unprecedented closures of bank branches and ATMs in recent months. It claimed these closures could harm 25m people in the UK who still rely on cash.
Conservative MP Nicky Morgan, who chairs the committee said: "Whilst cash may no longer be king, it continues to play an important role in the lives of millions. So what we've heard today from the PSR should set alarm bells ringing. It's clear that the whole way that people access their cash via ATMs is starting to fail.
"With the way that people access their cash seemingly on the precipice of collapsing, the Government can't just bury its head in the sand. This mustn't fall through the gaps of responsibility – the government and regulators should get a grip of this problem before the whole arrangement collapses."
The closures fuel concerns that cash is under threat as a payment method, which could be a problem for millions of people who depend on ATMs for their independence.
While debit card payments are eclipsing cash payments, 73% of the population still frequently use cash to pay for goods and services, Which? said, adding it was not sure why ATM numbers were plummeting at such unprecedented rates.
"We are calling on the government to urgently appoint a regulator to protect access to cash by intervening to maintain the health of UK's bank branch and ATM networks", it said.
A cashless society could be harmful for everyone since "high profile IT failures at Visa and several major banks have also laid bare the fragility of electronic payment methods and the need for a cash alternative," Which? added.
Which? Money managing director Jenni Allen saiud: "We have serious concerns that the alarming rate of cashpoint and bank branch closures risks leaving people facing an uphill battle to access the cash they rely on."
"Cash is also a vital backup as fallible digital payments grow in popularity. So the government must appoint a regulator to oversee these changes and ensure no one is excluded and left struggling to go about their daily lives."