Weekly US jobless claims hit fresh post-pandemic low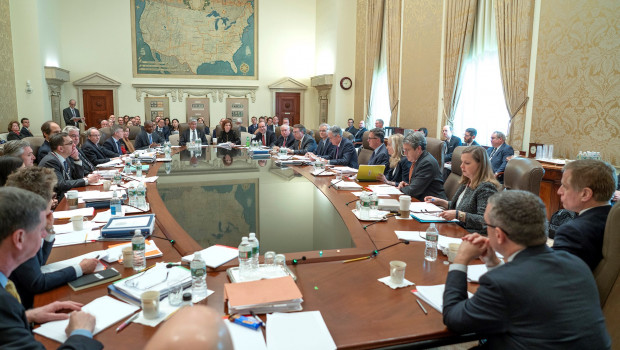 The number of Americans filing for unemployment clams undershot forecasts again last week, retreating to their lowest level since near the start of the Covid-19 pandemic.
According to the US Department of Labor, in seasonally adjusted terms the number of people who filed for initial unemployment claims dropped by 36,000 over the week ending on 9 October to reach 293,000.
Economists at Barclays Research had anticipated a drop to 315,000.
The four-week moving average for initial claims, which aims to smooth out the volatility in the figures, fell by 10,500 to 334,250.
Secondary unemployment claims, which are those not being filed for the first time and referencing the week ending on 2 October, fell by 134,000 to reach 2.59m - also reaching their lowest level since 14 March 2020.