Weekly initial jobless claims drop below post-2008 peak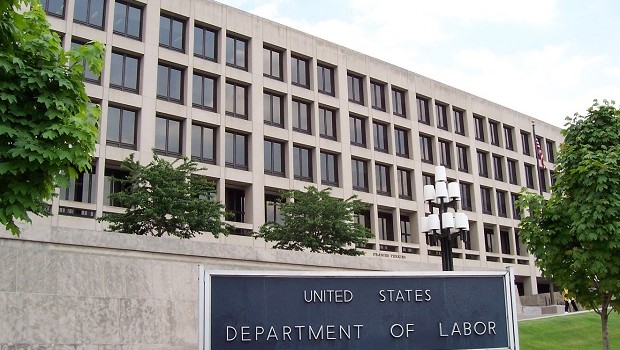 The number of Americans signing up for unemployment fell last week below the peak hit in the aftermath of the Great Financial Crisis in 2008 - a major milestone.
According to the Department of Commerce, initial jobless claims fell by a massive 193,000 to 576,000 in the week ending on 10 April.
That was also the lowest number recorded since the beginning of the Covid-19 pandemic.
A preliminary estimate for the week before meanwhile was marked up by 25,000 to 769,000, so that the trend in weekly prints now stood sharply below the early January peak of 900,000.
In parallel, continuing jobless claims referring to the week that finished on 3 April came in at 3.73m, broadly flat on the prior week's print of 3.72m.
Ian Shepherdson at Pantheon Macroeconomics attributed the "massive" fall in initial claims to problems around adjusting the data for seasonal distortions linked to the Easter holiday.
Nevertheless, in a research note sent to clients he went on to add: "A correction next week is a good bet, but we expect the trend to keep falling for the foreseeable future as the reopening of the economy allows firms which have been struggling to hold onto employees."