Vaccine rollout in the US struggles to live up to Biden's campaign promises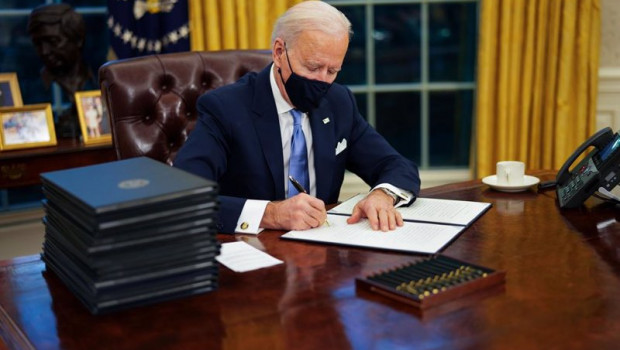 The distribution of vaccines in the United States isn't living up to Biden's campaign promises to "move heaven and earth" to improve the prior administration's rollout plan.
Biden is not promising a significant increase in the rate of vaccinations, leaving some to question whether the strategy his officials unveiled this month is radical enough.
Despite the US being the first country in the world to authorise two vaccines, it has fallen behind in the international race to actually get the jabs to people.
According to figures from the US Centers for Disease Control and Prevention, the country has administered 26.2m doses, making it the fifth-fastest in the world to vaccinate people on a per capita basis.
The centrepiece of the Biden plan is better co-ordination between the federal and state governments, after the Trump administration largely left it up to states to decide how to get vaccines to the different local communities.
According to the Financial Times, in Biden's plan there will be a minimum level of supply to states and inform them of how much to expect three weeks in advance.
The Biden administration has also promised to use the federal government's resources by involving the National Guard in logistics, as well as helping set up mass vaccination sites and supplying doses directly to pharmacies, clinics and community centres.
The Biden plan will continue to rely heavily on pharmacy chains such as CVS and Walgreens.
His team also reiterated the advice given in the final days of the Trump administration that anyone over 65 should be eligible for a vaccination. His team is also addressing concerns regarding the more vulnerable communities and their difficulty in accessing the jabs.
Data from 17 states suggest that black Americans contract and die from Covid-19 in disproportionately high numbers, but are receiving fewer vaccinations.
"We are definitely concerned that people in the suburbs are simply driving into poorer areas to get vaccinated because their kids are clever and they have cars to take them," said the senior administration official.