US Treasury yields edge higher on reports lawmakers closer to stimulus deal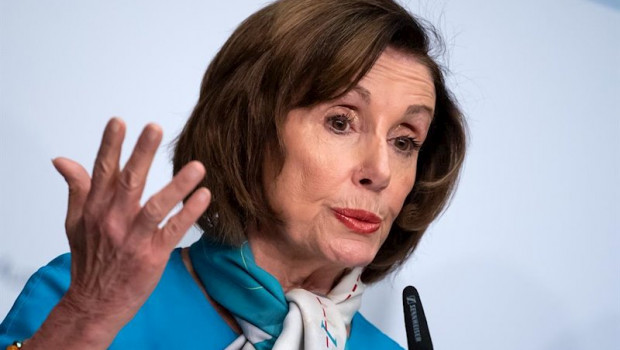 Stocks on Wall Street are bouncing back and Treasury yields inching higher following reports that lawmakers in the US were narrowing their differences on a fourth fiscal stimulus package.
According to a spokesman for the speaker of the US House of Representatives, Nancy Pelosi, and the country's Secretary of the Treasury, Steve Mnuchin "continued to narrow their differences" in a phone call between the two on Monday evening.
In response, Wall Street's main mark averages were bouncing back by around 0.8% come first thing Tuesday morning in New York.
Yields on the benchmark 10-year US Treasury meanwhile were adding two basis points to 0.79% - their highest level since late June.
But analysts were cautious.
According to Craig Erlam, senior market analyst at Oanda, the chief obstacle to a deal weren't either Pelosi or Mnuchin, it was the Republicans in the Senate who were reportedly still averse to too large a spending package.
Analysts at Rabobank were even more skeptical about the chances of a deal being done.
"In theory progress on stimulus would be thought to lead to, in the first instance, higher equity values and higher bond yields. Clearly this isn't what we saw yesterday, with equities lower but bond yields higher. In addition, it now seems a big stretch to think that any deal will be reached before the elections [...]
"The size of the fiscal package is a key differentiator between the Democrats and the Republicans and so it would seem strange that the Democrats would give this up so close to the election date.
"It seems very unlikely that the Republican controlled Senate will agree to anything other than a stimulus package around the USD 0.5trn mark."