US takes China off currency manipulators list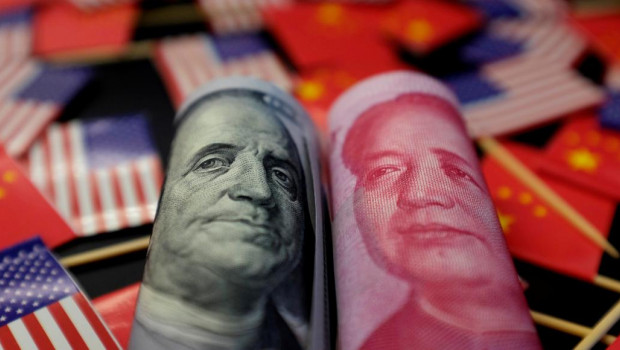 The US government dropped its designation of China as a currency manipulator as both sides moved towards a trade deal.
The US said it made the change because China had agreed to refrain from devaluing its currency to make its own goods cheaper for foreign buyers.
"China has made enforceable commitments to refrain from competitive devaluation, while promoting transparency and accountability," said US Treasury Secretary Steven Mnuchin.
"In this context, Treasury has determined that China should no longer be designated as a currency manipulator at this time."
The US officially named China a currency manipulator in August, the first time since 1994. Both sides are expected to sign the "phase one" trade deal this week and move on to the next stage of the negotiations to put an end to their ongoing commercial conflict.
The deal aims to reduce the tit-for-tat tariff measures that the two countries have been imposing since 2018.
China's renminbi strengthened to a five-month high against the dollar in Asian trade on Tuesday morning after the announcement.
The renminbi had been steadily depreciating against the dollar over the course of the trade war but began appreciating in recent months as the two countries sought a trade agreement.