US retail sales slump in December amid rising prices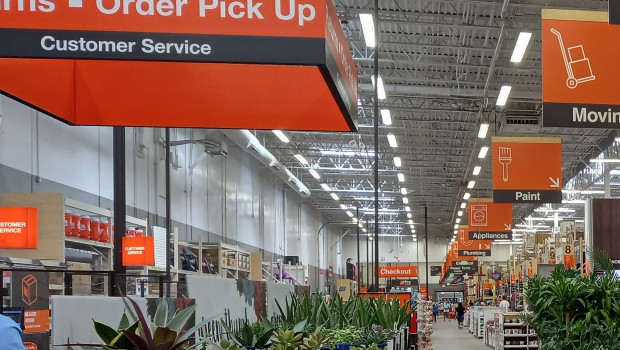 US retail sales unexpectedly slumped in December amid rising prices, according to figures released on Friday by the Commerce Department.
Retail sales fell 1.9% on the month following a 0.2% increase in November. This marked the biggest decline in 10 months and was well short of expectations for a flat reading.
Excluding motor vehicles and parts and gasoline stations, retail sales were down 2.5%.
Michael Pearce, senior US economist at Capital Economics, said the plunge in retail sales in December appears to mainly reflect the ongoing impact of higher prices and shortages on consumption, with the Omicron wave having only a modest impact.
"The 1.9% fall in retail sales was mostly driven by a huge 3.1% fall in underlying control group sales - excluding food, gasoline, autos and building materials. The breakdown suggests that had more to do with the ongoing impact of shortages and higher inflation, with furniture sales falling by 5.5% m/m, non-store sales down by a barely believable 8.7% m/m and electronics stores sales dropping by 2.9% m/m. By contrast, the initial Omicron wave appeared to have only a modest impact, with food services sales declining by a modest 0.8%.
"Factoring in the huge drop in control group sales and modest hit to services spending, we estimate that real consumption fell by close to 1.0% m/m last month, which implies growth of just 3.5% annualised in the fourth quarter. As a result, we are lowering our forecast for fourth quarter GDP growth to 4.0%, from 4.5%."