US reportedly confiscates Iranian fuel en-route to Venezuela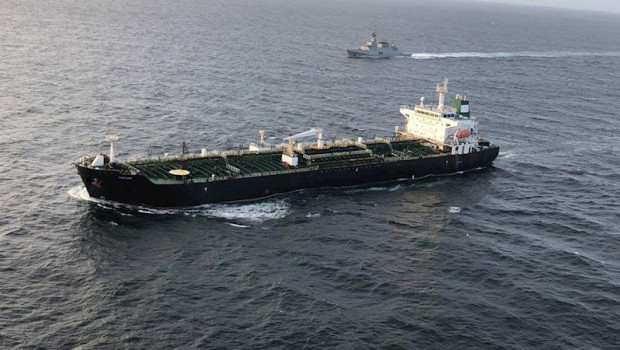 Four tankers carrying Iranian fuel bound for Venezuela have been seized by the US, according to media reports on Friday, citing unnamed sources and officials.
Iran had planned to transport the fuel in defiance of US sanctions against Tehran and Caracas to deprive their governments of their main source of revenue.
Last month, federal prosecutors in Washington filed a civil forfeiture complaint alleging that the sale was arranged by a businessman, Mahmoud Madanipour, with ties to Iran's Revolutionary Guard Corps, a U.S.-designated foreign terrorist organisation, Associated Press reported.
A senior US official cited by the news agency said no military force was used in the seizures and the ships were not physically confiscated. Ship owners, insurers and captains were instead threatened with sanction to force them to hand over their cargo, which now becomes U.S. property.
Prosecutors alleged the four ships were transporting to Venezuela 1.1 million barrels of gasoline. But the tankers never arrived at the South American country and then went missing. Two of the ships later reappeared near Cape Verde, a second US official said.
According to a Wall Street Journal report, the four vessels were originally traveling as part of a group of nine tankers, including five Iranian vessels.
"This sends a clear signal to the maritime community to avoid any business with the Iranian regime," a senior administration official told the Financial Times, adding the "flawless" operation was the result of the Trump administration's "maximum pressure" policy on Iran.
Washington has previously accused Iran of using foreign-owned and flagged ships to violate sanctions, imposed as punishment for the alleged development of its nuclear program.
Last May, tensions between Washington and Caracas and Tehran increased after Iran sent five ships with 1.5m barrels to Venezuelan President Nicolás Maduro in a "clear violation" of US sanctions.
Maduro celebrated the arrival of the Iranian tankers to the Venezuelan port as a triumph against the US.
Hojat Soltani, Iran's ambassador to Venezuela, said in a tweet in Spanish that the ships were not Iranian and that neither the vessel owner nor its flag had anything to do with Iran, describing claims attributed to US officials as "lies and propaganda".