US producer prices edge past forecasts in August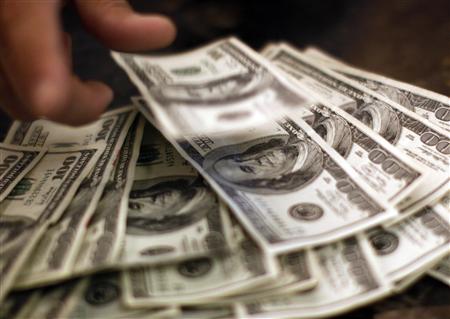 Wholesale prices in the US edged higher last month despite sharp declines in both food and energy inflation, but economists said that the "inflation threat" lay in consumer prices and not at the producer level.
According to the Bureau of Labour Statistics, so-called final demand prices increased at a 0.1% month-on-month clip in August, but that sufficed to push the year-on-year rate of increase from 1.7% for July to 1.8% in August (consensus: 1.7%) due to upwards revisions to readings for previous months.
Economists had forecast a rise of 0.1% on the month and 1.7% over the year.
At the core level meanwhile, which excludes both food and energy costs, prices were 0.4% higher versus July, double the consensus forecast.
Versus the previous month on the other hand, food prices fell by 0.6% and those of energy by 2.5%, with total goods prices down by 0.5%.
Final demand services prices meanwhile were 0.3% higher, with those for trade rising by 0.2%, those of transportation and warehousing by 0.3% and those of other services by 0.5%.
Commenting on the latest producer price figures, Ian Shepeherdson at Pantheon Macroeconomics pointed out how core goods prices had remained unchanged, pressured by the "sharp downshift" in Chinese factory gate prices.
Core services prices meanwhile saw broad-based increases, although the 0.5% jump in "other" non-energy services prices was partly the result of a 6.4% leap in the wildly volatile guest room rental component.
"The trend is rising gently, we think, though the data have been so noisy this year that we can't be sure," Shepherdson said.
"The inflation threat in the U.S. right now is in the CPI, via tariffs, rents, and wage pressures, not in the PPI."