US private sector employment grows at fastest pace in six months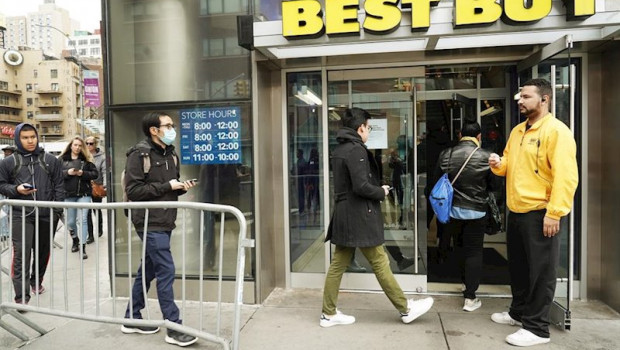 Private sector employment grew by 517,000 jobs in March, according to the ADP's national employment report, the strongest gain seen since September.
Job growth in the service sector significantly outpaced its recent monthly average, led by notable increases in the leisure and hospitality industry.
Small businesses added 174,000 new roles, midsized firms hired another 188,000 and large companies picked up another 155,000 staff members during the month, while goods-producing sector roles grew by 80,000 and the service-providing sector added another 437,000 jobs.
The February total of jobs added was revised up from 117,000 to 176,000.