US private sector adds fewer jobs than expected in June - ADP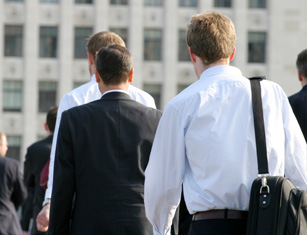 Private sector employment in the US grew less than expected in June, according to data released on Wednesday by the ADP.
Employers added 102,000 jobs last month versus expectations for a 140,000 increase. Meanwhile, May's total of jobs added was revised up from 27,000 to 41,000.
Small businesses with fewer than 50 employees shed 23,000 jobs, while medium-sized businesses with between 50 and 499 employees created an additional 60,000 jobs. Large businesses with 500 or more employees recruited an extra 65,000 employees last month.
The goods-producing sector shed 15,000 jobs, while the services sector added 117,000 jobs, with education/health services making the biggest contribution, at 55,000.
Mark Zandi, chief economist at Moody's Analytics, said: "The job market continues to throttle back. Job growth has slowed sharply in recent months, as businesses have turned more cautious in their hiring. Small businesses are the most nervous, especially in the construction sector and at bricks-and-mortar retailers."
Ahu Yildirmaz, vice president and co-head of the ADP Research Institute, said: "While large businesses continue to do well, small businesses are struggling as they compete with the ongoing tight labour market. The goods producing sector continues to show weakness. Among services, leisure and hospitality's weakness could be a reflection of consumer confidence."
Pantheon Macroeconomics said technical factors mean the June official payrolls will likely be stronger than the ADP report.
"ADP's number is generated by a model which incorporates data from firms which use ADP's payroll processing services but also includes the previous month's official measure, because payrolls tend to mean-revert. May's modest 90K increase in private payrolls, therefore, constrained the June ADP measure. The official numbers, however, are based only on survey data for the reference month, so Friday's numbers should be stronger than ADP.
"The bigger picture here is that payroll growth had to slow this year because the economy is no longer being boosted by last year's tax cuts. More recently, however, payroll growth has been unusually sluggish as a result of the hit to business confidence from the drop in stock prices in Q4. But the key private sector survey measures of hiring, notably the ISM surveys and the NFIB survey, have substantially recovered. We look for job gains of 175K or so in Q3. But in the meantime, we think June private payrolls will be reported up 150K, with the headline up 160K."