US private sector activity resurgent in March, S&P Global says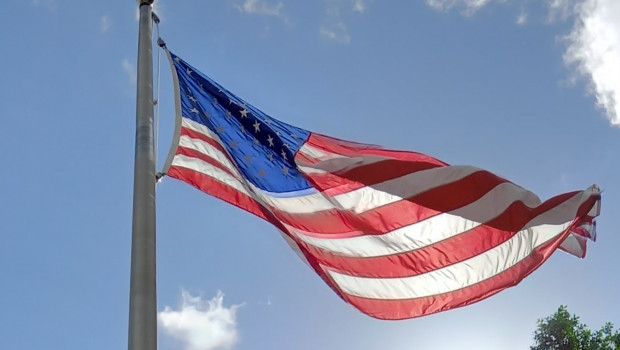 Economic activity in the US was resurgent in March, rising at its fastest level in almost a year, the results of two surveys revealed.
S&P Global's composite output index for manufacturing and services jumped from a reading of 50.1 for February to 53.3 in March.
Economists had penciled in an unchanged reading.
The consultancy cited the largest improvement in delivery times on record as one of the factors behind the faster growth seen in the goods sector.
In services meanwhile, purchasing managers cited a "notable acceleration" in the pace of increase in business activity.
The purchasing managers' index for services jumped from 50.6 during the previous month to 53.8, while the factory PMI jumped from 47.3 to 49.3.
New order growth was limited to services but the upturn - the sharpest for 10 months - did mark a return into positive territory for the first time since September.
Input cost inflation was the second-slowest since October 2020, but remained "historically elevated".
Selling prices on the other hand quickened, rising at their fastest pace in five months.
Total job creation was the fastest for six months.
"In services, there are more encouraging signs, with demand blossoming as we enter spring," said Chris Williamson, chief business economist at S&P Global.
"It will be important to assess the resilience of this demand in the face of the recent tightening of interest rates and the uncertainty caused by the banking sector stress, which so far only seems to have had a modest impact on business growth expectations.
"There is also some concern regarding inflation [...] the inflationary upturn is now being led by stronger service sector price increases, linked largely to faster wage growth."