US precautionary savings jump in December, even as personal income surges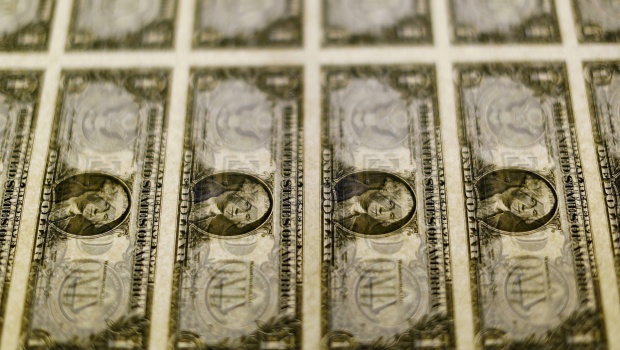 Faced with volatility in capital markets and perhaps also due to the partial shutdown of the US federal government, Americans reined in their spending at the end of 2018, opting to put aside a surge in disposable income as savings.
According to the Department of Commerce, personal incomes jumped by a full percentage point during December in comparison to the month before, boosted by a "huge" one time dividend payment by VMWare, according to Ian Shepherdson at Pantheon Macroeconomics, whereas the consensus had only been expecting an increase of 0.3%.
November's increase was also revised up, by a tenth percentage point to 0.3%.
Personal consumption expenditures on the other hand shrank at a 0.5% pace month-on-month in nominal terms, nearly erasing the prior month's upwardly revised gain of 0.6%.
November PCE outlays were originally pegged at up by 0.4%.
As a result, calculated as a percentage of disposal income, the personal savings rate jumped to 7.6% for December, from 6.1% in November.
Commerce also provided an initial estimate for personal income growth in January, which it put at down by 0.1% on the month (consensus: 0.3%).
On the prices front, the headline rate for the personal consumption expenditures price deflator edged up by 0.1% month-on-month, held back by lower oil prices, such that the year-on-year rate slipped from 1.8% in the month before to 1.7%.
At the 'core' level on the other hand, PCE prices rose by 0.2%, leaving the year-on-year rate of change at 1.9%.
"Overall, the consumer is in good shape, with decent cashflows and a substantial cushion in the form of the quite high saving rate - 6.7% in Q4 - so we are very hopeful that spending can trend up this year at a 2-1/2% rate, but the surge since last spring, fuelled by tax cuts and the Q4 drop in gas prices, is over," said Shepherdson.
"The transition to a slower but sustainable rate of increase, though, could look messy for a time."
On the other hand, Michael Pearce, senior economist at Capital Economics, was telling clients that: "With inflation subdued and economic growth falling below trend, the Fed will remain on hold, and as the economy slows further, we suspect its next move will be to cut rates."