US wholesale prices rise a tad less quickly than expected in December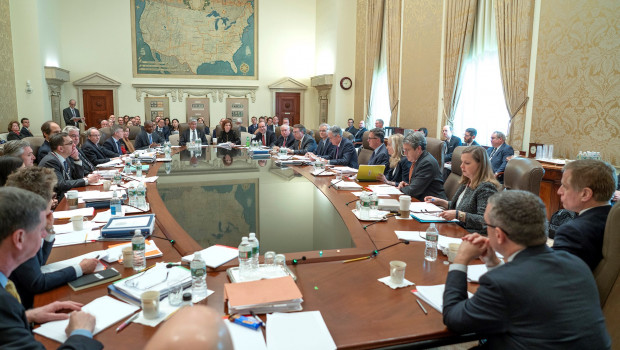 Wholesale prices in the States increased less quickly than expected last month as food and energy prices slipped.
According to the US Department of Labor, so-called final demand prices edged up at a month-on-month pace of 0.2%, pushing the annual rate of gains one tenth of a percentage point lower to 9.7% (consensus: 9.8%).
Total final demand prices for goods dropped by 0.4% in comparison to December, but outside of food and energy were up by 0.5%.
Energy prices fell by 3.3% on the month and those of food by 0.6%.
Final demand services' prices on the other hand were 0.5% higher, mainly due to a 1.7% jump in transportation and warehousing costs.
-- More to follow --