US personal income and spending beat forecasts in May, savings at record high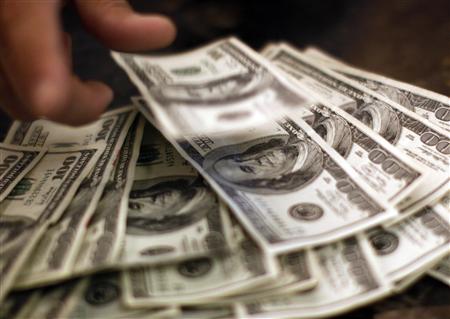 American's income and spending both came in ahead of forecasts in May, despite which personal savings remained at record levels.
According to the Department of Commerce, personal incomes in the US fell at a month-on-month pace of 4.2% (consensus: -5.8%), following April's upwardly revised surge of 10.8% (preliminary: 10.5%).
Personal consumption expenditures on the other hand increased by 8.2% (consensus: 8.7%), bouncing back from a downwardly-revised plunge of 12.6% in the month before (preliminary: -13.6%).
The personal saving rate meanwhile came in at 23.2%.
Price pressures were steady, with the rate of increase for both the headline and core PCE price deflator rising by one tenth of a percentage point on the month.
In year-on-year terms, headline PCE prices were steady at up by 0.5%, while at the core level they accelerated from 0.9% in April to 1.0% for May.