US pending home sales plummet in April but bottom falling into place, NAR says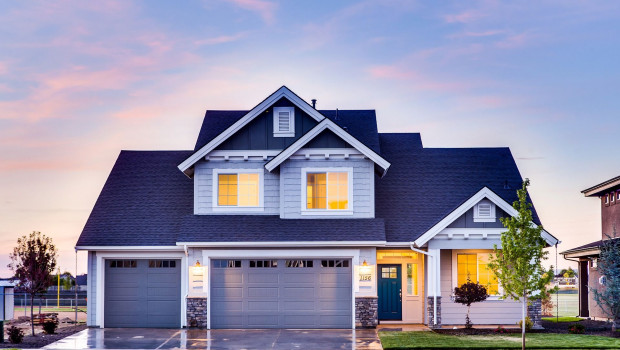 A key lead indicator for US home sales registered its largest ever recorded drop last month, albeit amid signs that a bottom might now be in place.
The National Association of Realtors' Pending Home Sales Index fell at a month-on-month pace of 21.8% (consensus: -15%) in April, the largest decline since the business lobby began tracking the data in January 2001.
Versus a year ago meanwhile, the PHI sank by 33.8%.
April also marked the second back-to-back decline in the PHI, with all pending home sales transactions lower across all major regions, NAR said.
Nonetheless, NAR chief economist, Lawrence Yun, said the data did not surprise him given the lockdown that was in place throughout the monthm but he expected April to mark the low point for pending contracts and May the trough in closed sales
"While coronavirus mitigation efforts have disrupted contract signings, the real estate industry is 'hot' in affordable price points with the wide prevalence of bidding wars for the limited inventory," he said.
"In the coming months, buying activity will rise as states reopen and more consumers feel comfortable about homebuying in the midst of the social distancing measures."
Yun also revised his forecasts for home sales and median home prices in 2020, projecting a drop of 11% and a rise of 4%, respectively.
To back up his case, he pointed to the most recent NAR Flash Survey which revealed that 34% of realtors had successfully completed nearly all major aspects of transactions.
Proprietary data also showed an increase in listings versus the comparable year ago period in 34 metropolitan areas, including Virginia Beach, Virginia, Sioux Falls, South Dakota, Odessa, Texas, Summerville, Georgia, and Las Cruces, New Mexico.
"The collapse in pending sales makes a further big drop in existing home sales in May very likely, because if contracts aren't signed, sales can't be closed; existing home sales are captured at the point of closing," said Ian Shepherdson at Pantheon Macroeconomics.
"But the pending sales data for April are now old news, given the huge rebound in mortgage applications and the surge in Google searches for new homes, which are now above their pre-virus level. We expect a robust housing market revival over the next few months."