US oil product stockpiles jump last week, DoE says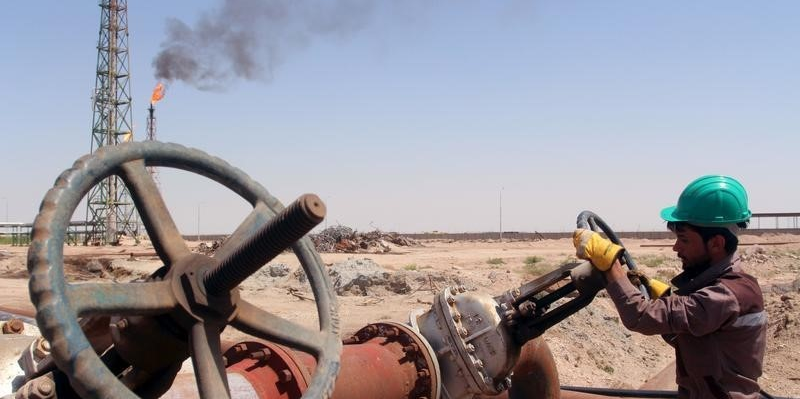 US crude oil inventories fell by less than analysts had expected last week, helped by a big rise in net imports, even as product stockpiles jumped, a "clear" sign of receding demand, analysts said.
According to the US Department of Energy, commercial oil inventories in the States shrank by 1.7m barrels over the week ending on 4 January to reach 439.7m barrels.
Analysts had projected a drop of 2.8m barrels.
That was alongside a 626,000 barrel a day increase in America's net imports while exports were down by 172,000 b/d.
Nevertheless, while the rate of refining capacity use declined to 96.1%, gasoline stockpiles surged by 8.1m barrels to stand roughly 5% above their five-year average and those of distillates climbed by 10.6m barrels.
The DoE said that distillate inventories were approximately 5% below their five-year average.
"The hefty gains in refined product stocks, despite the dip in the refinery utilisation rate, make it clear that growth in demand is slowing," said Yasemin Engin at Capital Economics.
"The prices of oil initially fell upon the release of today's report, but subsequently recovered by 3%, boosted by the apparent progress in the US-China trade talks."
Also helping to prop up prices on Wednesday, Saudi energy minister, Khalid Al-Falih said the Kingdom's goal of cutting its output to 10.2m b/d would be reached in January.
Saudi exports would run at 7.2m b/d in January and 7.1m b/d in February, he added.
He reportedly also did not rule out further measures should supply begin to exceed demand once more, although he did not expect that to occur.
As of 1952 GMT, front month Brent crude oil futures were adding 4.178% to $61.28 a barrel on the ICE, alongside an advance of 4.599% for similarly-dated West Texas Intermediate.