US non-farm payrolls jumped by 4.8m in June, beating forecasts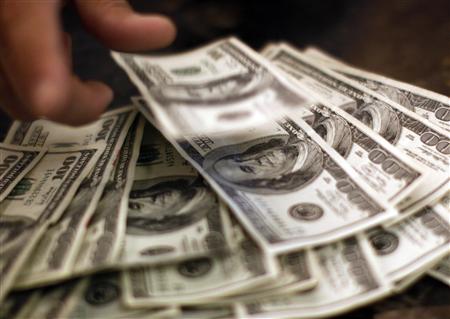 Hiring in the States continued to recover at a faster-than-expected clip last month, resulting in a sharp drop in unemployment, but analysts remained exceedingly cautious.
According to the Department of Labor, non-farm payrolls in the US jumped by 4.8m in June (consensus: 3.0m).
Underscoring the speed of the improvement, the index of aggregate weekly hours, which is the closest thing akin to a monthly reading for gross domestic product, jumped at a month-on-month pace of 3.6%, after May's rise of 4.5% and April's collapse of -15.2%.
In parallel, the rate of unemployment, which is derived from a separate survey than the one for payrolls, eased from 13.3% during the preceding month to 11.1% (consensus: 12.5%).
That occurred even as the labour force participation rate rebounded from 60.8% to 61.5%.
However, average hourly earnings dropped by 1.2% on the month to reach $29.37 (consensus: -0.5%) and the length of the average work week slipped from 34.7 hours to 34.5, although the latter had been anticipated by economists.
Worth noting, public sector employment inched up by just 33,000 last month, even after having fallen by a combined 1.485m over the previous two months.
That, said Ian Shepherdson at Pantheon Macroeconomics, reflected the "strains on state and local government finances are obvious, and will have to be addressed by Congress."
ANALYSTS REMAIN EXCEEDINGLY CAUTIOUS
Despite June's stronger-than-expected report, the initial reaction from some analysts was to highlight that Thursday's data was in many ways 'old news', given how several states in the US were moving to ease back on lifting Covid-19 related lockdown measures.
Commenting on the news out of Washington, Shepherdson emphasised how the world looked like a very different place than on 13 June, the end of the survey week for the June employment report.
The number of staff working from home using the Homebase platform was falling again and weekly jobless appeared about to turn higher after controls were reimposed on bars and restaurants in some states in the South and California.
People simply opting to stay in more often to avoid the surge in the pandemic was another factor, he believed.
"No doubt the administration will be crowing about today's numbers, but they'd better make the most of them; the July and August numbers won't be as good; at this point, we can't rule out a decline in payrolls," he said.
The economist also pointed out that as much as a full percentage point in the drop seen in unemployment could be the result of many Americans mis-classifying themselves as employed but absent from the workplace, instead of as unemployed or furloughed.
For his part, Rupert Thomson, chief investment officer at Kingswood chipped in saying: "it remains to be seen if this pace of improvement can continue. Even after the 7.5m rise in the last couple of months, employment still remains 14.7m lower than back in February."
Weighing in with a more confident take, Mickey Levy at Berenberg Capital Markets said: "We expect a smaller but still strong increase in nonfarm payrolls in July as other states that have flattened the curve continue to progress to new phases of their reopenings."