US non-farm payrolls jump past forecasts in July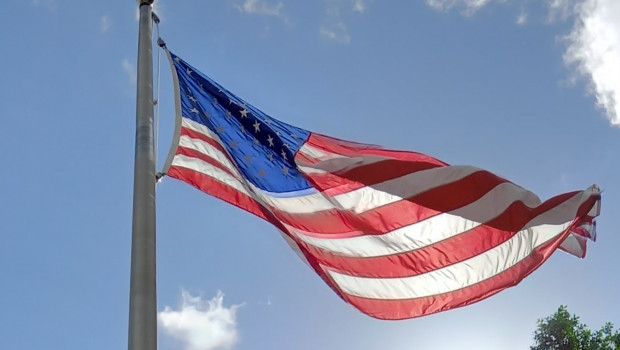 The US economy created far more jobs than expected last month pushing the unemployment rate a tad lower.
According to the US Department of Labor, non-farm payrolls increased by 528,000 in July.
Economists had penciled-in a rise of 250,000.
US average hourly earnings meanwhile advanced at a month-on-month pace of 0.5% (consensus: 0.3%).
Estimates of non-farm payroll growth for May and June were market up by a combined 30,000.
The length of the average work week was unchanged at 34.6 hours.
Hiring was strongest in services, rising by 402,000, led by gains in Health care and social assistance of 96,600 and in Leisure and Hospitality of 96,000.
An index of aggregate weekly hours, which for some observers is the closest thing resembling a monthly GDP reading, jumped by 0.4% versus June.
Meanwhile, the unemployment rate, which is derived from a separate survey from the non-farm payrolls number, ticked lower by one tenth of a percentage point to 3.5%, versus expectations for a reading of 3.6%.
According to the Household Survey, the number of Americans employed last month increased by 179,000 to 158.29m but the number of unemployed declined by 242,000 t 5.67m.
However, the labour force participation rate ticked lower by one tenth of a percentage point from the month before to 62.1%, a negative for the Fed policymakers hoping that workers re-entering the work force will help cap wage growth.
Commenting on the latest jobs figures, Ian Shepherdson, chief economist at Pantheon Macroeconomics, told clients: "We had been hoping that the Fed would be able comfortably to pivot to 50bp in September or even 25bp, but the latter is now off the table, and the policy decision will be 50bp or 75bp.
"We still hope for the former, but the data over the next seven weeks will need to be more or less uniformly on the soft side for that to happen."