US non-farm payrolls jump by 517,000 in January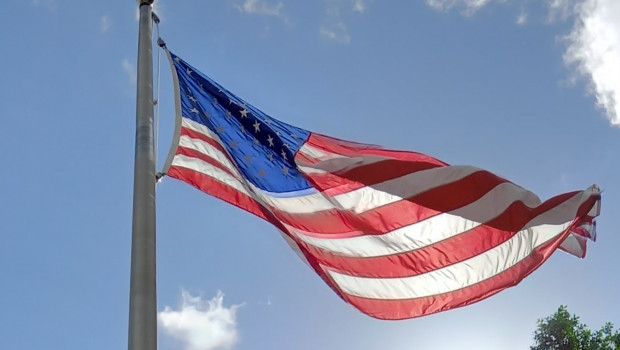 Hiring in the US shot higher at the start of 2023.
According to the US Department of Labor, in seasonally adjusted terms non-farm payrolls jumped by 517,000 in January.
Economists had been expecting a rise of 170,000.
Average hourly earnings were up by 0.3% when compared with the month before, as expected by the consensus.
In year-on-year terms, earnings growth slowed from an upwardly revised 4.8% in December to 4.4% in January (consensus: 4.3%).
The length of the average workweek increased by three tenths of a percentage point to 34.7 while the index of aggregate weekly hours surged by 1.2% on the month to 115.6.
At first glance, the figures were hard to reconcile with multiple recent survey readings and likely left more than one market observer stunned.
Worth noting, the data from the Establishment survey for 2022, which generates the non-farm payroll figures, were subject to their annual benchmark revision.
Labor also said that it had updated the industry classification system for the survey data from NAICS 2017 to NAICS 2022, so that roughly 10% of employment was reclassified into different industries.
Retail trade and information sectors were especially impacted., it said
"Revisions due to both the NAICS 2022 conversion and the benchmark process affected more historical data than typical in the annual benchmark process," the Department of Labor added.
Hiring shot higher in the private sector with companies taking on 443,000 new employees, after a 269,000 person gain in December.
Leisure and hospitality recorded the fastest payroll growth with an increase of 128,000, followed by a 105,000 increase in private education and health services, and by a 82,000 rise in financial activities.
In the public sector meanwhile hiring jumped by 74,000.
The rate of unemployment, which is derived from a different survey, ticked lower by one tenth of a percentage point versus the month before to reach 3.4% (consensus: 3.6%) - its lowest level since 1969.
According to Andrew Hunter, senior US economist at Capital Economics, January's employment report showed the US economy was "clearly not as close to recession as we had suspected"
"Nevertheless, we strongly doubt that this marks the start of a renewed acceleration and, in any case, the good news for the Fed is that wage growth appears to be cooling anyway.
"[...] As a result, although the report at face value supports the Fed's plans to hike interest rates twice more over the next few months, it underlines our belief that core inflation can continue to fall sharply even without a significant weakening in labour market conditions."
According to Ian Shepherdson, chief economist at Pantheon Macroeconomics, mild weather was likely part of the explanation behind the soaring number of payrolls, pointing out how mild weather usually boosts payrolls.
He also still believed that the Federal Reserve was worrying too much about the low unemployment rate and should focus on the improving wage data.
Nonetheless, in his opinion it was now more likely that the Fed would raise rates again come March.
"Accordingly, we now think the Fed is more likely than not to hike in March, though we hope they don't, given the lagged effect of their previous tightening is still to come. By May, the case for leaving rates on hold likely will be much stronger."
For their part, Ryan Sweet and Nancy Vanden Houten at Oxford Economics told clients: "we don't expect a repeat of the January surge in employment in the months immediately ahead.
"We still expect employment growth to slow markedly as the economy enters a recession in response to the Fed's cumulative rate hikes. We expect outright job losses in the second half of the year and look for the unemployment rate to rise by about 1ppt.
"This is a fairly modest rise in the unemployment rate compared to prior recessions, but will still take a toll on the economy."