US non-farm payrolls increase by 263,000 in November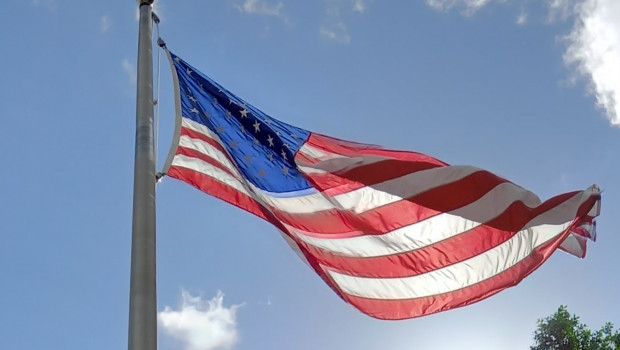 Hiring in the US held up better than expected last month and wage growth accelerated.
According to the Department of Labor, non-farm payrolls grew by 263,000 in November.
Consensus had been for an increase of 200,000.
Estimates of hiring in September and October were revised lower by a combined 23,000, to 269,000 and 284,000, respectively.
Average hourly earnings were up by 0.55% month-on-month (consensus: 0.3%), pushing the annual rate of increase to 5.09% (consensus: 4.6%).
In parallel, the length of the average workweek ticked lower by 0.1 hours to 34.4 hours.
The unemployment rate, which is derived from a separate survey than that which generates the non-farm payrolls numbers, was unchanged versus October at 3.7%.
Employment as per the so-called Household survey declined by 138,000 during the previous month while the number of unemployed fell by 48,000 and the labour force shrank by 186,000.
The labour force participation rate dipped by one tenth of a percentage point to 62.1%.
Following the release of the jobs report, Paul Ashworth, chief North America economist at Capital Economics, said the resurgence of wage pressures did not change his view that core price inflation was set to fall more quickly than envisaged by the Fed.
And while hiring in the information sector rose by a "healthy" 19,000, notwithstanding headline about layoffs in the technology space, the 30,000 person decline in retail "could be a cause for concern".
Another source of concern for Ashworth was the further widening in the gap between measures of employment in the Household and Establishment surveys.
For his part, Ian Shepherdson, chief economist at Pantheon Macroeconomics, said the rebound in hourly earnings and upwards revisions to previous data meant that it was now "much harder to argue that the trend in wage growth is slowing. Wages rose at an annualised 4.8% rate in three months to November, much too fast for the Fed."
While the trend appeared to be stable he had been hoping to see a clear softening.
Regarding the Household survey figures, Shepherdson said even the 456,000 drop in employment over the past two months was not "statistically significant".
On the flip-side, payrolls growth was "flattered" by a 42,000 rise in government hiring, he added, but the "clear weakening" in retail over recent months was an "alarm bell" for the future and a fourth consecutive decline in temporary jobs was also "ominous".
Economists at ING believed that Friday's non-farm payrolls figure confirmed that demand and supply in the US jobs market remained a long way off from reaching a non-inflationary equilibrium.
"Furthermore, the latest consumer spending numbers together with the anecdotal evidence of the Black Friday weekend sales show that the economy has not yet met the Fed's requirements of slowing to a rate "well below its longer-run trend"," they said.
"As such, the Fed has more work to do and we look for further 50bp rate hikes in December and in February, with the potential for tightening needing to go on for longer."