US new home sales drop sharply in June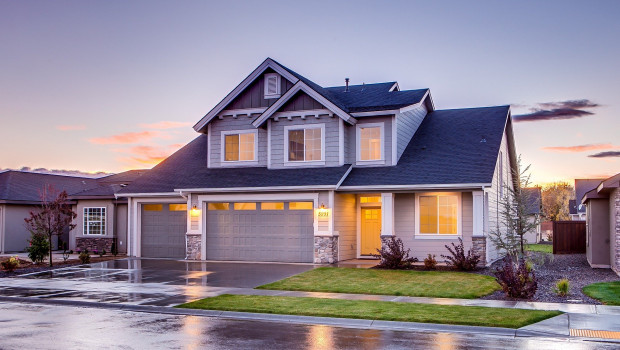 New home sales dropped sharply and by more than expected last month alongside a downwards revision to the prior month's data.
According to the Department of Commerce, the annualised rate of new home sales dropped at a month-on-month pace of 8.1% to reach 590,000.
Economists had forecast a drop from a preliminary estimate for May of 696,000 to 673,000 in June.
The annualised pace of sales for May had however been revised lower to 642,000.
In comparison to a year earlier new home sales were 17.4% lower.
The number of new homes available for sale meanwhile rose from 8.4 months' worth to 9.3 months' worth.
Sales prices fell alongside with the median price dropping from $444,500 to $402,400 and the average sales price from $514,000 to $456,800.
"The consensus forecast was delusional, given the sustained plunge mortgage applications in recent months. New home sales are wildly erratic month-to-month - the margin of error in the June number was +/-15% - but the trend tracks mortgage demand over time [...]," said Ian Shepherdson, chief economist at Pantheon Macroeconomics.
"After the hefty -87K revision to April and May, new home sales fell at a 61% annualized rate in the second quarter. But the June reading will not be the bottom; we think sales will fall to about 400-to-450K by the late fall."