Washington plans show of military force to deter China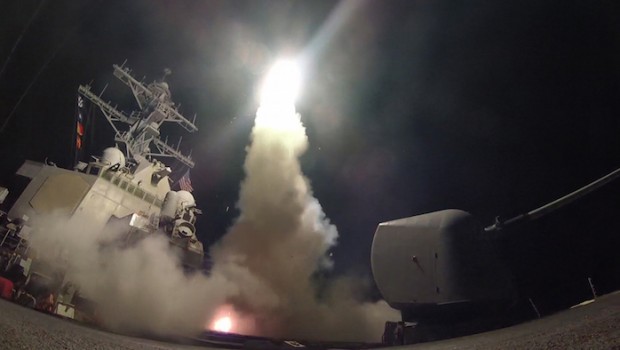 The US Navy's Pacific fleet is planning a show of power in order to deter China from escalating its operations in areas such as the South China Sea.
A proposed week of US Navy operations in November would involve warships, aircraft and troops performing operations in disputed territorial waters in the South China Sea and the Taiwan Strait, to assert the right of free passage through those international waters.
Military tensions between the two nations have heightened in parallel to the escalating trade war between Beijing and Washington.
Kelsey Broderick, an associate for Asia at Eurasia Group in Washington, said: "China would view a US naval exercise of this magnitude in its territorial waters as a significant provocation, likely further cutting off mil-to-mil contact. It would also empower the hardliners in China that view the US as committed to containing China economically and militarily."
The Chinese navy were accused of "unsafe and unprofessional conduct" by their US counterparts last week after a Chinese vessel manoeuvred close to the bow of a US warship that was exercising its navigation rights near a reef in the South China Sea.
A US warship was also denied entry to Hong Kong last month, while roughly 3,200 Chinese soldiers and 30 aircraft participated in Russia's largest military drills since the Cold War and President Xi Jinping oversaw the nation's biggest ever fleet review in April.
The proposals also come amid accusations from President Donald Trump that Beijing is meddling in the 2018 US primary elections through propaganda, spies, tariffs and coercive measures.
Vice President Mike Pence will make a speech to the Hudson Institute in Washington in support of Trump's claim and state that a senior intelligence official told him that "what the Russians are doing pales in comparison" to Chinese actions.
The US mid-terms take place on 6 November, with Donald Trump hoping for a Republican victory in the Senate and House of Representatives as the Democrats appear to be building momentum.