US jobless claims unexpectedly tick higher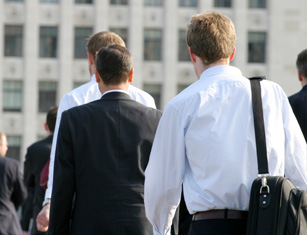 The number of Americans filing for unemployment benefits unexpectedly rose last week, according to figures from the Labor Department.
US initial jobless claims increased by 3,000 from the previous week's revised level to 222,000. The previous week's level was revised up by 1,000. Economists had been expecting a drop to 216,000.
Meanwhile, the four-week moving average came in at 217,750, up 2,500 from the previous week's average, which was revised up by 250.
The four-week average is considered more reliable as it smooths out sharp fluctuations in the more volatile weekly figures, giving a more accurate picture of the health of the labour market.
Continuing claims - i.e. the number of people already collecting unemployment benefits - came in at 1.695m, up from a revised 1.693m the year before and versus expectations of 1.680m. The previous week's level was revised up by 2,750.
Ian Shepherdson, chief economist at Pantheon Macroeconomics, said the trend remains stable and very low.
"The trend in claims probably is still at or below about 220K, but the weekly numbers bounce around. We can detect no sign that employers are meaningfully increasing the pace of layoffs, and most of the recent surveys of hiring intentions have improved after weakening in the early part of the year, in the wake of the drop in stock prices in Q4.
"Claims remain close to record lows as a share of payrolls, which helps explain why people are confident that jobs are 'plentiful', according to the Conference Board's consumer survey, and why the number of working days lost to strikes is rising. In due course, this ought to be reflected in faster wage growth."