US jobless claims jump as automakers retool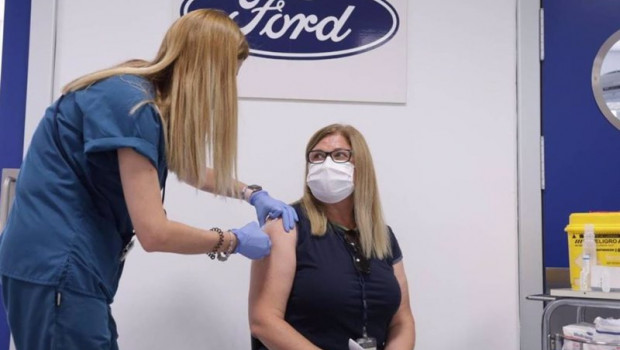 First time unemployment claims in the US bounced back unexpectedly during the previous week, pushed higher by the annual retooling of automakers.
According to the US Department of Labor, the seasonally adjusted number of initial jobless claims rose by 50,000 over the week ending on 17 July to reach 419,000.
Economists at Barclays Research had penciled-in 350,000.
Furthermore, data for the week prior to that were revised up by 8,000 to 368,000.
The four-week moving average of initial claims meanwhile was little changed, up by 750 to 385,520.
Secondary claims, which are those not being filed for the first time and referencing the week until 10 July dipped by 29,000 to approximately 3.24m - their lowest ebb since the week of 21 March 2020.
"The early end to emergency benefits by some states is becoming increasingly apparent in the data," said Nancy Vanden Houten at Oxford Economics.
"States ending benefits early – driven by Texas – accounted for 80% of the decline in PUA claims and 82% of the decline in PEUC claims.2
For his part, Ian Shepherdson at Pantheon Macroeconomics said: "Don't panic. The claims numbers continue to suffer from seasonal adjustment difficulties caused by shifts in the timing and extent of the automakers' annual retooling shutdowns from year to year.
"[...] The surge in Covid cases in some regions, caused by the Delta variant, likely will slow the pace of economic growth locally for a while, but the national picture probably won't suffer much.
"The high-vaccination, high population states in the Northeast and California will continue to grow rapidly."