US jobless claims drop more than expected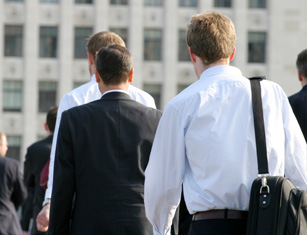 The number of Americans filing for unemployment benefits dropped more than expected last week, according to data released by the Department of Labor on Thursday.
Initial jobless claims fell by 12,000 from the previous week's revised level to 209,000, versus expectations for a decline to 216,000. The previous week's level was revised up by 1,000.
Meanwhile, the four-week moving average came in at 214,500, up 500 from the previous week's average, which was revised up by 250.
The four-week average is considered more reliable as it smooths out sharp fluctuations in the more volatile weekly figures, giving a more accurate picture of the health of the labour market.
Continuing claims - i.e. the number of people already collecting unemployment benefits - fell to 1.674m from a revised 1.728m, beating expectations for a drop to 1.700m. The previous week's level was revised up by 2,000.
Pantheon Macroeconomics said: "We viewed the jump last week as reversion to the trend, after a period of distortions due to the annual automakers' retooling shutdowns, but this report suggests that the trend is lower than we thought.
"The eight-week average has now been below 220K for 19 of the past 20 weeks, and we see no signs that it is about to move higher. Firms clearly are nervous about the economic outlook, as demonstrated by the drop in capex intentions in the NFIB survey, but the tightness of the labour market means that employers are reluctant to make layoffs. Hiring plans have softened, but remain strong enough to keep payroll gains north of 150K."