US initial jobless claims unexpectedly drop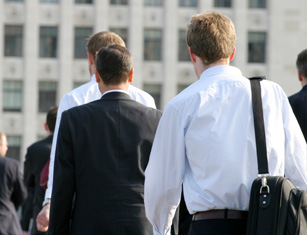 The number of Americans filing for unemployment benefits unexpectedly dropped last week, according to figures from the Labor Department.
US initial jobless claims fell by 1,000 from the previous week's level to 211,000. Economists had been expecting an increase to 215,000.
Meanwhile, the four-week moving average fell by 4,750 to 220,250.
The four-week average is considered more reliable as it smooths out sharp fluctuations in the more volatile weekly figures, giving a more accurate picture of the health of the labour market.
Continuing claims - i.e. the number of people already collecting unemployment benefits - came in at 1.676m, up 12,000 from the previous week's revised level. The four-week moving average came in at 1.674m, up 5,500 from the previous week's revised average.
Pantheon Macroeconomics said: "With Easter distortions now out of the data, the trend appears to have returned to the cycle low, first reached late last summer. Claims rose in Q4, but it now appears that the increase was due to severe weather effects and other one-time events - Hurricanes Florence and Michael, and the California fires - rather than a shift in the trend.
"We have been expecting claims to nudge higher this year on the back of slower economic growth as the kick from the tax cuts fades, but we see no evidence of that yet. Most measures of labor demand have stepped down from their highs, but it's easier, quicker and cheaper for firms to delay hiring decisions than to let people go. Layoffs made in haste can be very hard to reverse when the unemployment rate is so low."