US initial jobless claims rise more than expected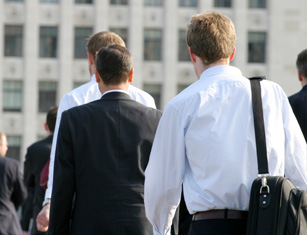 The number of Americans filing for unemployment benefits rose more than expected last week, according to figures released by the Labor Department on Thursday.
Jobless claims came in at 220,000, up 9,000 from the previous week's level, which was revised up by 2,000. Economists had been expecting a level of 214,000.
Meanwhile, the four-week moving average came in at 213,750, up 1,000 from the previous week's average, which was revised up by 500.
The four-week average is considered more reliable as it smooths out sharp fluctuations in the more volatile weekly figures, giving a more accurate picture of the health of the labour market.
Pantheon Macroeconomics said: "Recent readings close to 210K always looked too good to be true. The numbers are even less reliable than usual in July and early August because the seasonals can't cope with the shifting timing and extent of the annual retooling shutdowns in the auto sector, but we think today's report puts claims roughly back to their stable underlying trend. This increase is unlikely to mark the start of a sustained deterioration."