US initial jobless claims rise more than expected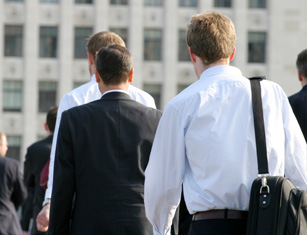 The number of Americans filing for unemployment benefits rose more than expected last week, to a seven-week high, according to figures released by the Labor Department on Thursday.
US initial jobless claims increased by 10,000 from the previous week's revised level to 227,000. The previous week's level was revised up by 1,000. Economists had been expecting a smaller jump to 220,000.
Meanwhile, the four-week moving average came in at 221,250, up 2,250 from the previous week's average, which was revised up by 250.
The four-week average is considered more reliable as it smooths out sharp fluctuations in the more volatile weekly figures, giving a more accurate picture of the health of the labour market.
Continuing claims - i.e. the number of people already collecting unemployment benefits - came in at 1.688m, up 22,000 from the previous week's level, which was revised up by 4,000.
Pantheon Macroeconomics said: "This is the jump in claims we expected last week. It's probably just a seasonal adjustment issue, and we expect claims to drop back below 220K over the next couple of weeks. We can see no reason to expect a sustained increase, unless the G20 summit is a disaster and the US imposes tariffs on imports of Chinese consumer goods. That's not our base case, so we expect claims to trend in a 210-to-220K range over the next few months, though the annual auto retooling shutdowns can trigger temporary chaos in July."