US initial jobless claims drop more than expected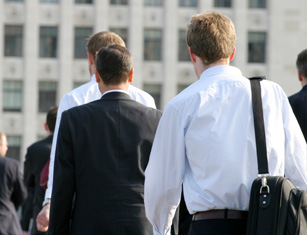 The number of Americans filing for unemployment benefits dropped more than expected last week, according to data from the Labor Department.
US initial jobless claims fell by 17,000 from the previous week's level to 216,000, beating expectations for a smaller decline to 225,000. The previous week's level was revised up by 2,000 from 231,000.
Meanwhile, the four-week moving average came in at 221,750, up 2,500 from the previous week's level, which was revised up by 500 to 219,250.
The four-week average is considered more reliable as it smooths out sharp fluctuations in the more volatile weekly figures, giving a more accurate picture of the health of the labour market.
Continuing claims - i.e. the number of people already collecting unemployment benefits - fell to 1.722m from a revised 1.750m, versus expectations for a level of 1.714m. The previous week's level was revised up by 10,000.
The four-week moving average of continuing claims came in at 1.721m, up 15,250 from the previous week's level, which was revised up by 2,500 to 1.706m.
Pantheon Macroeconomics said: "We don't know if the consensus was high because forecasters believe that the trend in claims has risen, or because they feared a big hit from the government shutdown. We thought that the seasonals pointed to reading of about 210K, and we made a small allowance for the shutdown effect, based on previous - limited - experience.
"The Labor Dept appears not to have offered an estimate of the impact of the shutdown, but we'd be surprised if it weren't responsible for at least some claims this week. The uncertainty means that it probably would be sensible to view these numbers as an unreliable guide to the underlying pace of layoffs. Judging from all the surveys we follow, the trend probably hasn't changed materially since Hurricane Florence triggered an abrupt increase in late September, followed by further distortions from Hurricane Michael, the California wildfires and, now, the government shutdown.
"Our take on the seasonals for next week points to claims rebounding to 225K, but the shutdown could easily push it above 230K. In short, for more than three months, the noise in the claims data has been louder than the signal, and that will remain the case until the shutdown ends."