US industrial production flat in June despite jump in auto output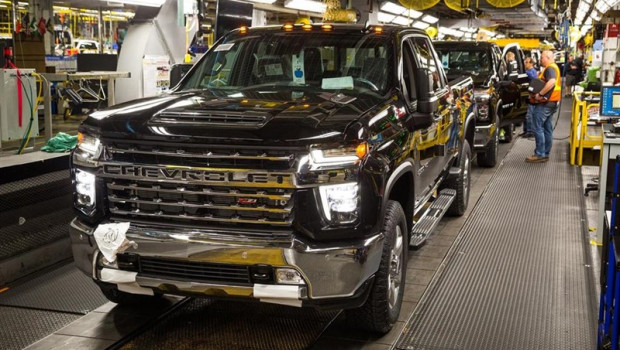 Levels of industrial activity in the US were unchanged last month, despite a sharp jump in auto production, held back in part by a large in drop in utilities' output.
According to the Department of Commerce, manufacturing output was up by 0.4% and that of mining by 0.2% but that of utilities shrank by 3.6%.
Economists had penciled-in a rise of 0.1% in total production while factory production was put at up by 0.3%.
Despite the rise in manufacturing production for June, for the second quarter as a whole it was down at an annual rate of 2.2%, roughly the same as over the first three months of the year, Commerce said.
In comparison to a year ago, factory output was 0.4% higher.
With two consecutive quarters of contraction, manufacturing output was technically in recession, although according to Ian Shepherdson at Pantheon Macroeconomics that was "not news".
"We expect another tough quarter in Q3, but by Q4 we think a trade deal will have been done and China's economy will be turning up."