US factory PMI points to continued fast growth - IHS Markit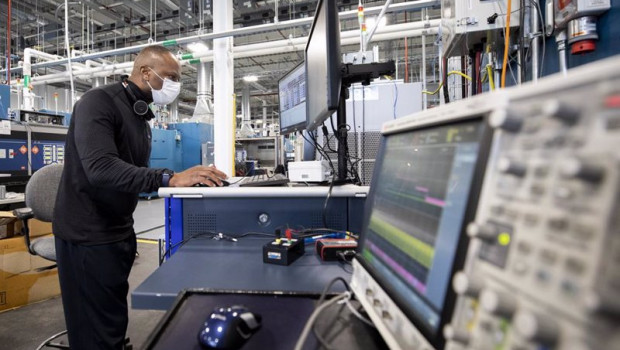 US factory sector activity continued growing at a brisk clip last month, the results of a survey revealed.
IHS Markit's manufacturing sector Purchasing Managers' Index edged down from a reading of 61.2 for July to 61.1.
Economists had expected the headline index to have remained unchanged from the month before.
Nonetheless, as Sian Jones, senior economist at IHS Markit said, US companies continued to register marked upturns in production and new orders, although constraints on output because of material shortages pressured capacity as backlogs of work climbed at a near-record rate.
"Delivery times lengthened at the second-sharpest rate in over 14 years of data collection, with purchasing activity still rising markedly.
"It was not only producers who highlighted stockpiling, however, as reports of customers shoring up their holdings of finished items resulted in a substantial drop in post-production inventories. Challenges rebuilding such stocks, including material and labour shortages, and ever burgeoning levels of incomplete work are likely to remain a feature for some time to come."