US factory and services PMIs add to recession risks, but inflation may have peaked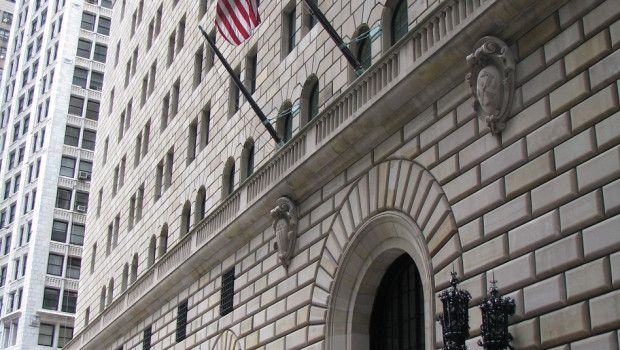 Output from America's private sector increased in June at its slowest pace since the appearance of the Omicron variant of Covid-19 in January and was at its second-softest since July 2020, the results of two closely-followed survey revealed.
Nonetheless, while the survey compiler said the decline in business confidence added to the risk of recession, price gauges contained in the surveys also suggested that inflation had peaked.
S&P Global's composite output index for US factory and services sectors declined from a reading of 53.6 in May to 51.2 for June - plumbing a five-month low.
Indeed, the output index for manufacturing registered an outright decline, dropping from 55.2 to 49.6.
The Purchasing Managers' Index for manufacturing meanwhile, which measures overall activity in the sector, slipped from 57.0 in May to 52.4 in June (consensus: 56.3).
In services the PMI retreated from 53.4 to 51.6.
"Businesses have become much more concerned about the outlook as a result of the rising cost of living and drop in demand, as well as the increasingly aggressive interest rate path outlined by the Federal Reserve and the concomitant deterioration in broader financial conditions," said Chris Williamson, chief business economist at S&P Global Market Intelligence.
"Business confidence is now at a level which would typically herald an economic downturn, adding to the risk of recession.
"A corollary of the drop in demand was less pressure on prices, with the survey's inflation gauges for firms' costs and their selling prices falling sharply in June to suggest that, although still elevated, price pressures have peaked."