US existing home sales rise 2.5% in July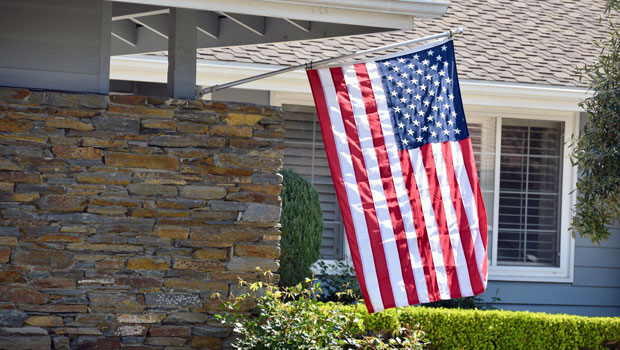 Sales of US existing homes rose in line with expectations in July, according to data from the National Association of Realtors.
Sales were up 2.5% from June to a seasonally-adjusted annual rate of 5.42m, as expected. On the year, meanwhile, sales increased 0.6%.
The median price of an existing home was $280,000, up 4.3% from July last year and marking the 89th straight month of year-over-year gains.
Total housing inventory at the end of July fell to 1.89m from 1.92m existing homes in June and was down 1.6% on the year.
Sales in the Northeast declined 2.9% to an annual rate of 660,000, while sales in the Midwest ticked up 1.6% to 1.27m. In the South, sales rose 1.8% to an annual rate of 2.31m, while sales in the West jumped 8.3% to 1.18m.
Lawrence Yun, NAR chief economist, said: "Falling mortgage rates are improving housing affordability and nudging buyers into the market." However, he added that the supply of affordable housing is severely low.
"The shortage of lower-priced homes has markedly pushed up home prices," said Yun.
Pantheon Macroeconomics said: "The rise in sales isn't as big as implied by the jump in the June pending sales index, which pointed to a 5.55m reading, but it is a step in the right direction. All the increase was in the core single-family component, with sales of condos and co-ops unchanged. The recovery from the 2018 plunge in existing home sales, when the market in parts of the country was hit hard by the cap on state and local tax deductions, continues.
"The response to the 125 basis points drop in mortgage rates since last November has been smaller than we hoped, but the latest mortgage applications data are encouraging, and point to rising sales in the early fall. Inventory is stabilizing, and we expect price gains to firm over the next few months too."