US economic growth slows more than expected in May, PMIs show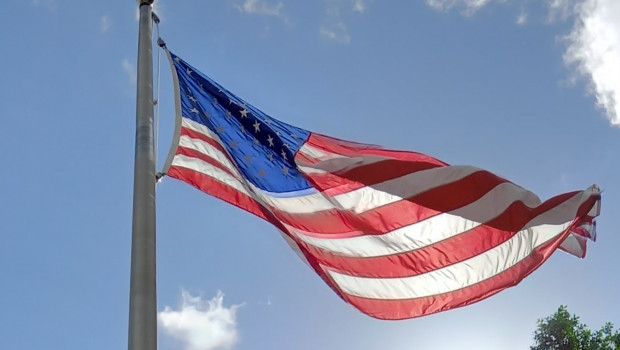 Economic activity in the US slowed by more than expected in May, amid heightened price pressures, slowing supplier deliveries and softer demand, the results of two closely-followed surveys revealed.
A preliminary reading for S&P Global's services sector Purchasing Managers' Index came in at 53.5, which was down from 55.6 in April and below economists' projections for a reading of 55.2.
In parallel, the survey compiler's factory PMI slipped to 57.5 from 59.2, missing a forecast for 57.9.
May's readings marked the lowest level seen in four and three months, respectively.
Significantly, new order growth was the slowest since August 2020, due to the drag in demand for services amid higher selling prices and as the boost from the reopening of the economy faded.
Input prices meanwhile "soared", S&P Global said, rising at their quickest clip since October 2009, led once again by services, where prices rose at a record pace.
Companies linked the rise in input costs to supplier-driven price hikes, higher interest rates, and wages, as well as increased fuel costs and higher transportation fees.
The rate of increase in the prices charged for good and services on the other hand eased after a record rise in May with some outfits reporting challenges passing more surges in costs onto customers.
Nevertheless, S&P Global cautioned that it was still the second-fastest rate of increase on record.
Commenting on the implications of the latest survey results, Chris Williamson, chief business economist at S&P Global said: "Despite all of the headwinds facing businesses, the survey data remain indicative of the economy growing at an annualised rate of 2%, which is also supporting stronger payroll growth.
"However, cost pressures have risen to a new survey high which, alongside the encouraging output and employment numbers, will fuel further speculation about the need for further imminent aggressive rate hikes."