US durable goods orders point to extended business capex cycle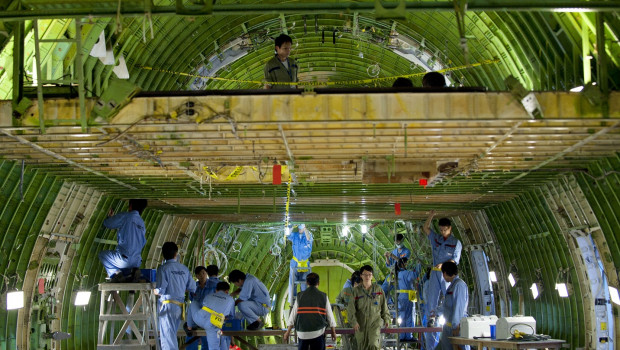 Orders in the US for goods made to last more than three years grew as expected last month but the trend was quite promising, some economists said, and pointed towards faster non-inflationary wage growth.
According to the Department of Commerce, durable goods orders declined at a month-on-month pace of 0.4% in September to reach $261.3bn.
That was much better than the 1.0% drop that economists had penciled-in, although the good news was offset by a downwards revisions to the August numbers.
Excluding volatile orders from the transportation sector meanwhile, orders rose by 0.4%, bang in line with forecasts.
Indeed, orders for non-defence aircraft and parts slumped by 27.9% on the month to reach $10.84bn and those for motor vehicles and parts by 2.9% to roughly $50bn.
Orders for capital goods outside of Defence and aircraft were up by 0.8% on the month (consensus: 1.0%) with August's rise marked down by a tenth of a percentage point to 0.5%.
Even so, said Ian Shepherdson, chief economist at Pantheon Macroeconomics, orders for core capital expenditures were ahead at an annualised rate of 7.1% over the three months ending in September.
While that marked their smallest gain since the first quarter of 2020, Shepherdson said that it was "a healthy pace when compared to the flat pre-Covid trend".
In parallel, total orders were running 20% above that level and "show no signs of stopping".
"These data are consistent with our view that business capex will be much stronger over the next few years than during the previous economic cycle, boosting productivity growth and making room for faster but non-inflationary wage growth."