US durable goods orders miss forecasts in October, but underlying figures 'strong'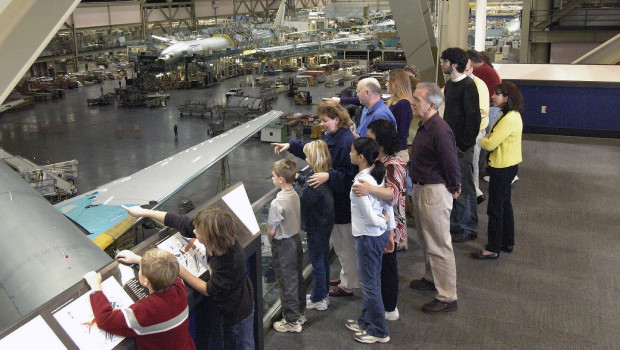 Orders for goods made to last more than three year undershot forecasts last month amid a decline in orders for airplanes, both civilian and military.
However, the underlying figures were strong.
According to the Department of Commerce, in seasonally adjusted terms, durable goods orders slipped by 0.5% month-on-month to reach $260.1bn.
That missed forecasts for a rise of 0.2%, as orders for civilian aircraft and parts dropped by 14.5% versus September to reach $8.9bn and those for defence aircraft and parts shrank 22% to reach $4.73bn.
Helping to offset that drag, orders for automobiles and parts grew by 4.8% to $52.8bn and those for computers and electronic products by 0.7% to $25.4bn.
Orders for so-called core capital goods excluding defence, and aircraft and parts meanwhile increased by 0.6% over the month, beating projections for a rise of 0.5%.
Furthermore, orders for core capital goods in September were revised higher to show a jump of 1.3%, up from a prior estimate showing a 0.8% rise.
In comparison to the same month one year before, total durable goods orders were 22.1% higher and core capital goods orders by 15.6%.
Commenting on the latest figures, Ian Shepherdson, chief economist at Pantheon Macroeconomics, said: "The ongoing surge in core capital goods orders, which are some 20% above their pre-Covid trend, and still rising rapidly - is a strong indication of faster productivity growth, which will help offset rapid wage gains and thereby constrain inflation, once the near-term Covid-driven surge abates."