US durable goods orders jump in March driven by demand for aircraft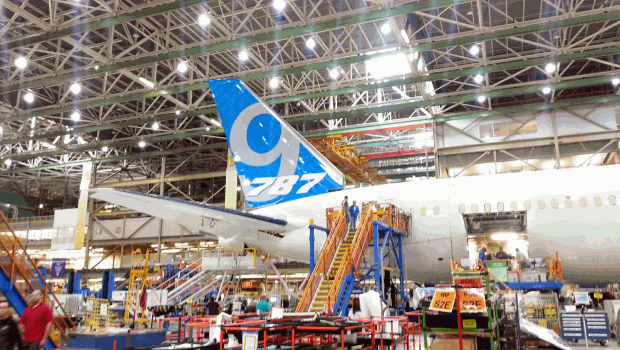 Orders for goods made to last more than three years easily outpaced forecasts in March, albeit chiefly due to a big rebound in the oft-volatile orders for jet aircraft.
According to the Department of Commerce, in seasonally adjusted terms, durable goods orders jumped at a month-on-month pace of 3.2% to reach $276.41bn (consensus: 1.0%).
Excluding the transportation sector however orders were up by a more modest 0.3% versus February.
Driving last month's gain was a 78.4% gain in those for nondefense aircraft and parts to reach $19.67bn.
Orders for defence aircraft meanwhile rose by 10.4% over the month to reach $6.16bn.
Computer and electronic products orders increased by 1.9% to $24.7bn, while those of motor vehicles and parts slipped by 0.1% to $61.52bn.
Furthermore, capital goods orders excluding both defence and aircraft, widely considered a better gauge of underlying investment demand, dipped 0.4% to $74.32bn.
-- More to follow --