US durable goods orders fall short of forecasts in April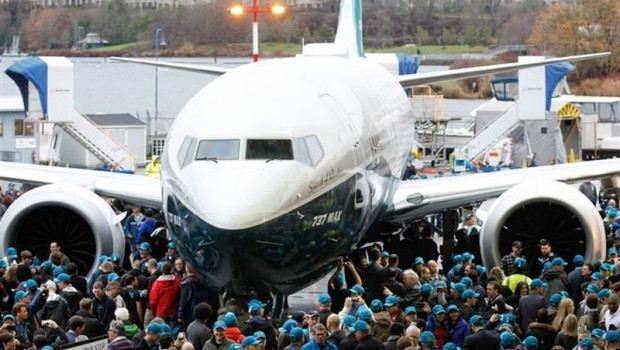 Durable goods orders in the US dropped sharply last month, weighed down by falls in those for automobiles and parts, civilian aircraft and for telecommunications equipment, with some economists concluding that the data reinforced the argument for the Federal Reserve to cut rates.
According to the US Department of Commerce, total orders for goods made to last more than three years fell at a month-on-month pace of 2.1% in April to reach $248.4bn.
That was only a slightly worse showing than the 2.0% decline predicted by economists.
However, the previous month's reading was marked down from a preliminary estimate of +2.6% to +1.7%.
In April, orders for civilian jets slumped by a quarter to $9.2bn in the wake of the Boeing 737 MAX disaster in Ethiopia.
Auto&parts were also especially weak, retreating by 3.4% to $60.0bn.
But orders were also weaker than anticipated even if those from the volatile transportation sector were stripped out, coming in flat versus March (consensus: 0.2%), on the back of declines in those for primary metals and communications equipment.
The data from Commerce also revealed that so-called 'core' durable goods orders, which excludes those from the defence sector and for aircraft, shrank by 0.9% versus March, even as the prior month's reading was revised down from a rise of 1.4% to an increase of only 0.3%.
On the back of Friday's data, Andrew Hunter at Capital Economics reiterated his forecast for second quarter US GDP growth to slow to an annualised pace of 1.5%, after the 3.2% pace of expansion recorded over the first three months of the year.
"This suggests that business equipment investment growth has remained unusually weak in the second quarter, even before the potential hit to business confidence from the renewed flare-up in trade tensions," Hunter said.
"[...] With core inflation running well below target, the case for Fed rate cuts is continuing to build."
"The immediate outlook is clouded by the re-escalation of the trade war with China. Before the tariffs were increased a couple weeks ago, China's PMIs appeared to be recovering somewhat, pointing to better U.S. numbers in due course," chipped in Pantheon Macroeconomics's Ian Shepherdson.
"[...] we're going to find out over the next few months whether China's easing will be enough to offset the hit from the increased tariffs and the fear of further levies to come."