US durable goods orders dip in August, amid 'apparent' rebound in orders for capital goods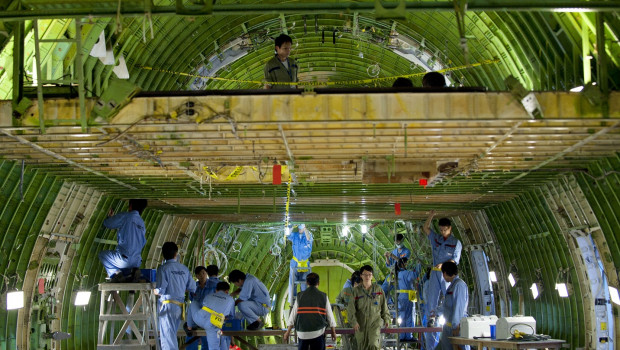 Orders for goods made to last more than three years dipped last month, even as those for capital goods appeared to stage a rebound.
According to the Department of Commerce, total new orders for durable goods slipped at a month-on-month pace of 0.2% in seasonally adjusted terms during the month of August to reach $272.66bn (consensus: -0.1%).
In year-on-year terms meanwhile they grew by 10.9%.
Excluding the often volatile transportation sector, they rose by 0.2% on the month (consensus: 0.3%).
Orders for non-defense aircraft and parts plummeted by 18.5% versus July, dragging down the headline reading, although a 31.2% jump in those for defence aircraft acted as a partial offset.
Nonetheless, orders for so-called core capital goods (consensus: 0.2%) jumped by 1.3%.
Machinery orders were up by 0.3% on the month, those for computers and electronic products by 0.8% and those for motor vehicles and parts by 0.3%.
All in all, Ian Shepherdson, chief economist at Pantheon Macroeconomics, said the figures appeared to indicate that the trend in total orders had "slowed a bit further", although part of that, at least, was the result of the decline in lumber prices.
The trend in core capital goods orders was looking "more healthy" in real terms, he said.
"The clear downturn in the first few months of the year appears to be over [...]
"If the recent trend in the hard numbers continues, we'll have to revise up our Q4 capex forecasts, though we're hesitant to do that now, given the potential for soaring rates to dampen activity again."