US CPI rises more quickly than expected in July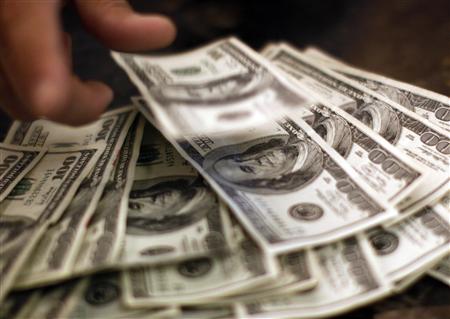 The cost of living in the US rose more quickly than anticipated in July amid broad-based gains in prices for goods ranging from energy to shelter or medical care services.
According to the Bureau of Labor Statistics, headline consumer prices increased at a month-on-month clip of 0.3% last month, pushing the year-on-year rate of increase to 1.8%, versus the previous month's level of 1.6%.
Economists had anticipated that CPI would rise by 0.3% month-on-month and with the year-on-year rate of gains seen picking up from 1.6% to 1.7%.
At the core level, CPI was up by 0.3% versus Jun and by 2.2% on a year ago, outstripping the consensus forecast for the month-on-month and year-on-year rates of increase by one tenth of a percentage point each.
Core prices rose at a 2.1% clip in July.
Energy prices jumped by 1.3% versus June, together with increases of 0.9% for used cars and trucks of 0.3% in the cost of shelters and for transportation services.
Medial care commodity prices rose by 0.2% on the month and those of medical care services by 0.5%.
Commenting on Tuesday's CPI data, Ian Shepherdson at Pantheon Macroeconomics said the trend in prices was not yet accelerating but that the figures revealed pressures from labour cost and trade tariffs.
In particular, he pointed to the 3.9% year-on-year surge in the price of furniture and bedding an of 6.0% in the price of floor coverings as evidence of the impact that tariffs were having.
Those, he said "offer a taste of what would happen if the administration imposes tariffs on a wide range of imported Chinese consumer goods next month."
Shepherdson still expected that the Federal Reserve would cut short-term rates again in September but "the endless easing expected by markets, however, will come only if the economy rolls over, if inflation rises as we expect."