US CPI rises at fastest pace in over a decade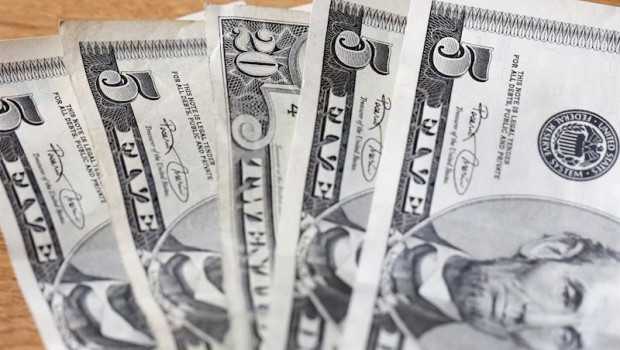 April's consumer price index rose 4.2% year-on-year, according to the Labor Department, ahead of estimates for a print of 3.6% and the fastest pace of increase since September 2008.
The monthly gain was 0.8%, well ahead of the 0.2% advance expected on the Street.
Excluding food and energy prices, the core CPI rose 3% year-on-year and 0.9% on a monthly basis - with the latter jumping by the most since April 1982.
Leading the way was a 25% annual increase in energy prices and a 21% surge in used car and truck prices.
Base effects were seen as a principal reason for the increase, given that inflation was considerably lower at the same time in 2020, with the Covid-19 pandemic leading to a widespread shutdown of the US economy, meaning year-on-year comparisons will be distorted over the next few months as a result of the pandemic.
As a result, the Federal Reserve will likely dismiss the current round of numbers as being transitory, despite some voices to the contrary, and stick to its expectation for inflation to settle to around the 2% being targeted by the central bank later in the year.
Commenting on Wednesday's CPI print, Ian Shepherdson, chief economist at Pantheon Macroeconomics, summed it up by telling clients "!".
Yet outside of the Covid-sensitive components, the data was "benign" he said, adding that "the Fed is not going to panic after one startling CPI report, so you can expect to hear even more about transitory bottleneck inflation pressures over the next few weeks."
In particular, he pointed out the sharp 10.0% rise in user car prices on the month, which alone added three tenths of a percentage point to the month-on-month jump in core CPI.
The underlying story here for Shepherdson was that people reluctant to use mass transit were opting for used cars - hence the "surge" in prices.
Nevertheless, Shepherdson believed that at some point the Fed would need to bring forward its forecast for the first interest rate hikes, from after 2023 to the back half of 2022, preceded by so-called 'tapering' at the end of 2021.