US corporate profits fall sharply in Q1, revised GDP data show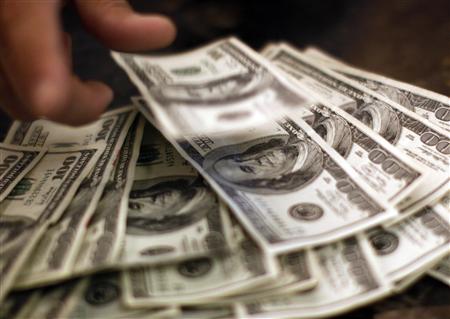 US gross domestic product expanded a tad more slowly than expected at the start of 2019, revised figures from the government showed.
More importantly, core inflation was more subdued than first thought and corporate profits fell at their fastest pace in over three years.
According to the Department of Commerce, America's economy expanded at a quarterly annualised clip of 3.1% over the three months ending in March.
That was down from an initial estimate of 3.2%, but in line with the 3.1% that economists had penciled-in.
However, it turns out that the core price deflator advanced at a pace of only 1.6%, which was down from the original print of 1.7% "leaving it even further below the 2% target," according to Paul Ashworth, chief US economist at Capital Economics.
In parallel, corporate profits shrank at a quarter-on-quarter clip of 2.8%, and by 10.8% on an annualised basis, marking the fastest decline since the first quarter of 2015.
"Profits are now up by only 3.1% over the past year and, if we're right about a weaker second quarter, that year-on-year growth rate will fall into negative territory," Ashworth said.